20 November 2014
Patience as virtue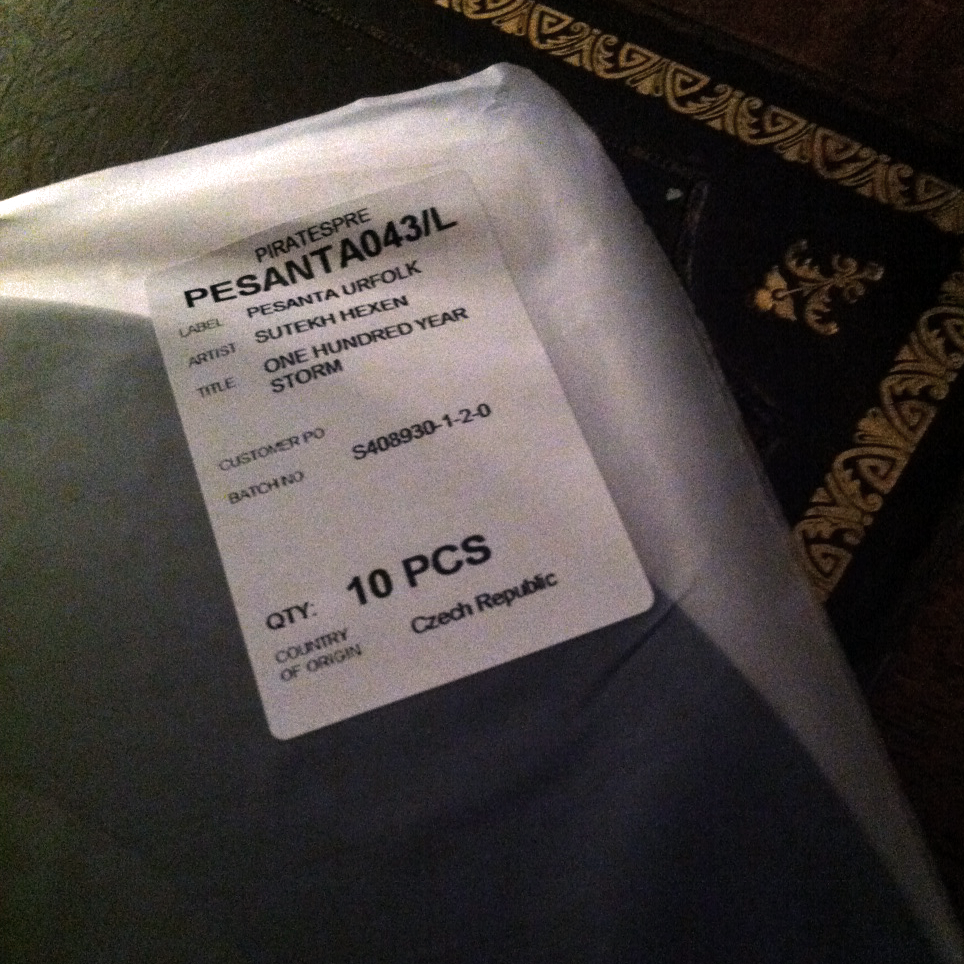 Vinyl masters, now recut by Chris Bellman at Bernie Grundman Mastering in L.A. have been approved for production and should be shipping out VERY soon... For now, here is the lavish packaging presentation and design, as always expected from the fine folks at Pesanta Urfolk. Art directed by Thomas Martin Ekelund and Kevin Gan Yuen, with photography by Joshua Churchill, visionary text by Patricia Cram and woodcut by Maria Arango.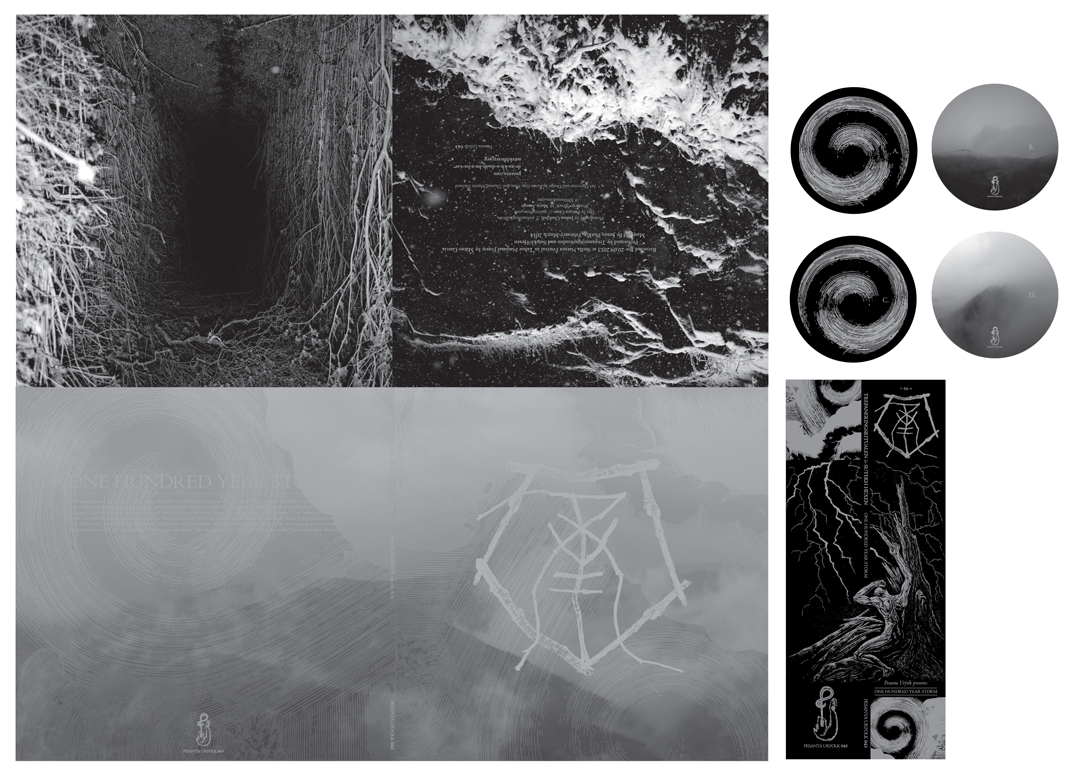 Details: 5-color gatefold LP packaging (CMYK + Pantone 877) and spot UV, offset printed oversize OBI strip, center labels. The metallic silver ink (text and sigil only) has a ghostly effect with the photography and the details of the spot UV (snow and wind woodcut imagery), further compliment the extraordinary subtle details... only visible in light.
Ordering info here: Pesanta Urfolk. This release is limited, due to realistic demand and it should be noted that the label are down to their last copies in pre-orders and this will NOT be repressed. The limited version has already sold out.
Also not to be missed: via Black Horizons: AC Way's solo project Thoabath's debut release is coming soon.
"BH-89 - Thoabath - Through Smoke and Feathers C29 mock-up of the art. It is a booklet style j-card, very similar to the Trepaneringsritualen - Deathward tape, but with angled pages as noted by the subtle diagonal lines. Left is front, right is back. Actual shots to come. Release set for next week."
Stay cold.