23 July 2014
Soon...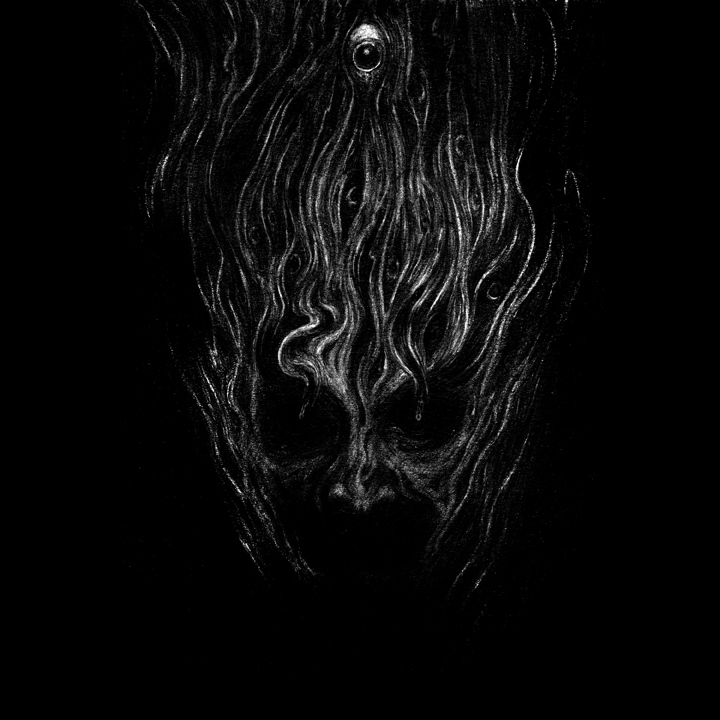 15 July 2014
S/T
Final tracking and mixing for the new SUTEKH HEXEN album will take place this Autumn with Greg Wilkinson at Earhammer Studios. Lots of exciting surprises folks...
But more on that a little later.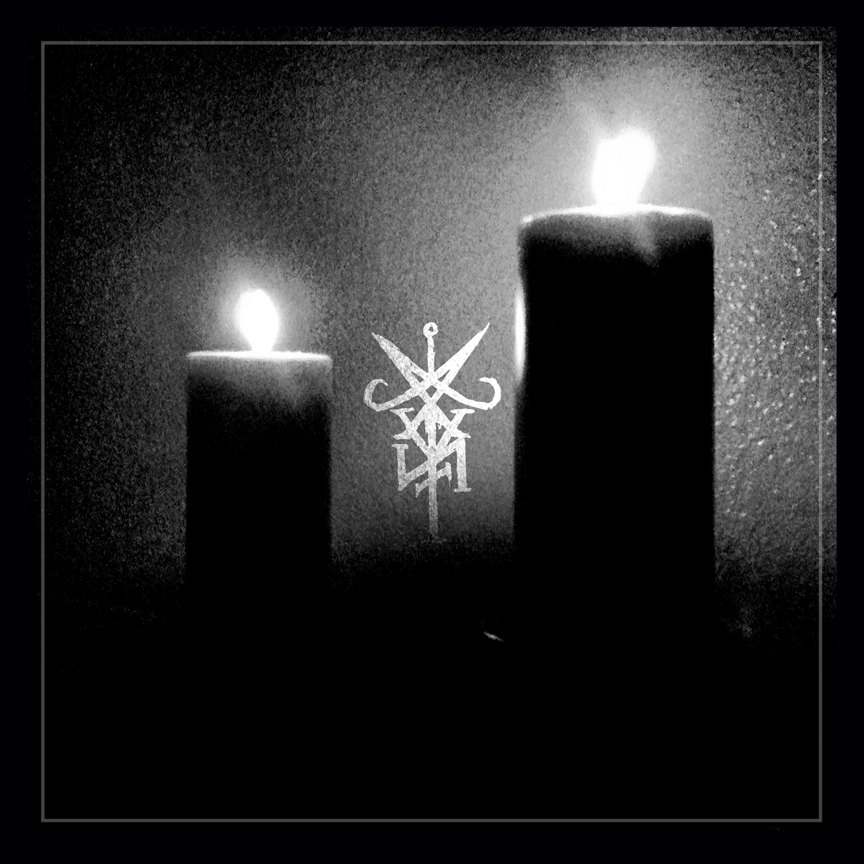 18 June 2014
Liminal states...
"from pg. 277, Chapter 17, Intrinsic Radiance (The Bardo of Dharmata), in The Tibetan Book of Living and Dying, by Sogyal Rinpoche: 2. Union--the Deities If you are unable to recognize this [Luminosity in the Bardo just after death] as the spontaneous display of Rigpa, the simple rays and colors then begin to integrate and coalesce into points or balls of light of different sizes, called tikle. Within them the "mandalas of the peaceful and wrathful deities" appear, as enormous spherical concentrations of light seeming to occupy the whole of space. This is the second phase, known as "luminosity dissolving into union," where the luminosity manifests in the form of buddhas or deities of various size, color, and form, holding different attributes. The brilliant light they emanate is blinding and dazzling, the sound is tremendous, like the roaring of a thousand thunderclaps, and the rays and beams of light are like lasers, piercing everything.
--Listening to Sutekh Hexen perform selections from The 100 Year Storm and Dead Accents on Saturday night in Seattle at The Black Lodge/DebacleFest, I remembered this passage from The Tibetan Book of Living and Dying, and thought to myself, "I wonder if this is what the roar of 1000 thunderclaps sound like in the Bardo of Dharmata..."
- William Schroeder
June 2, 2014, Seattle, WA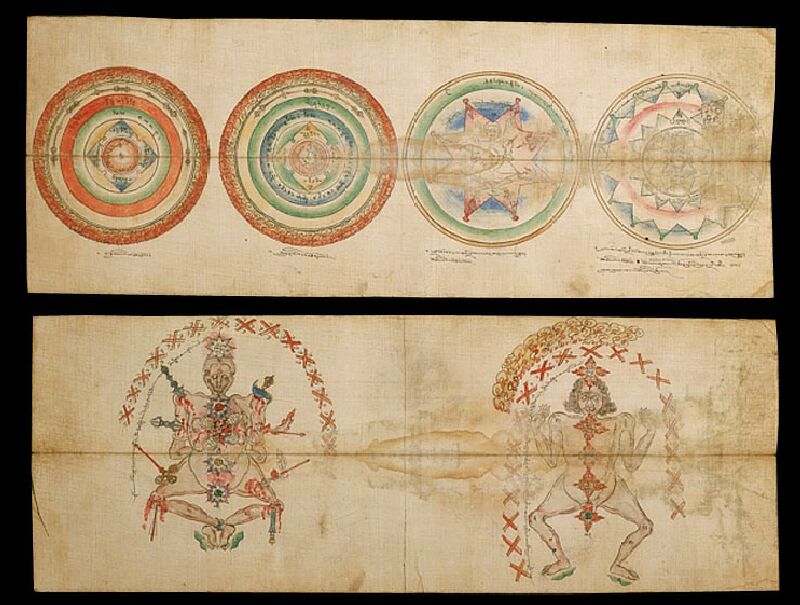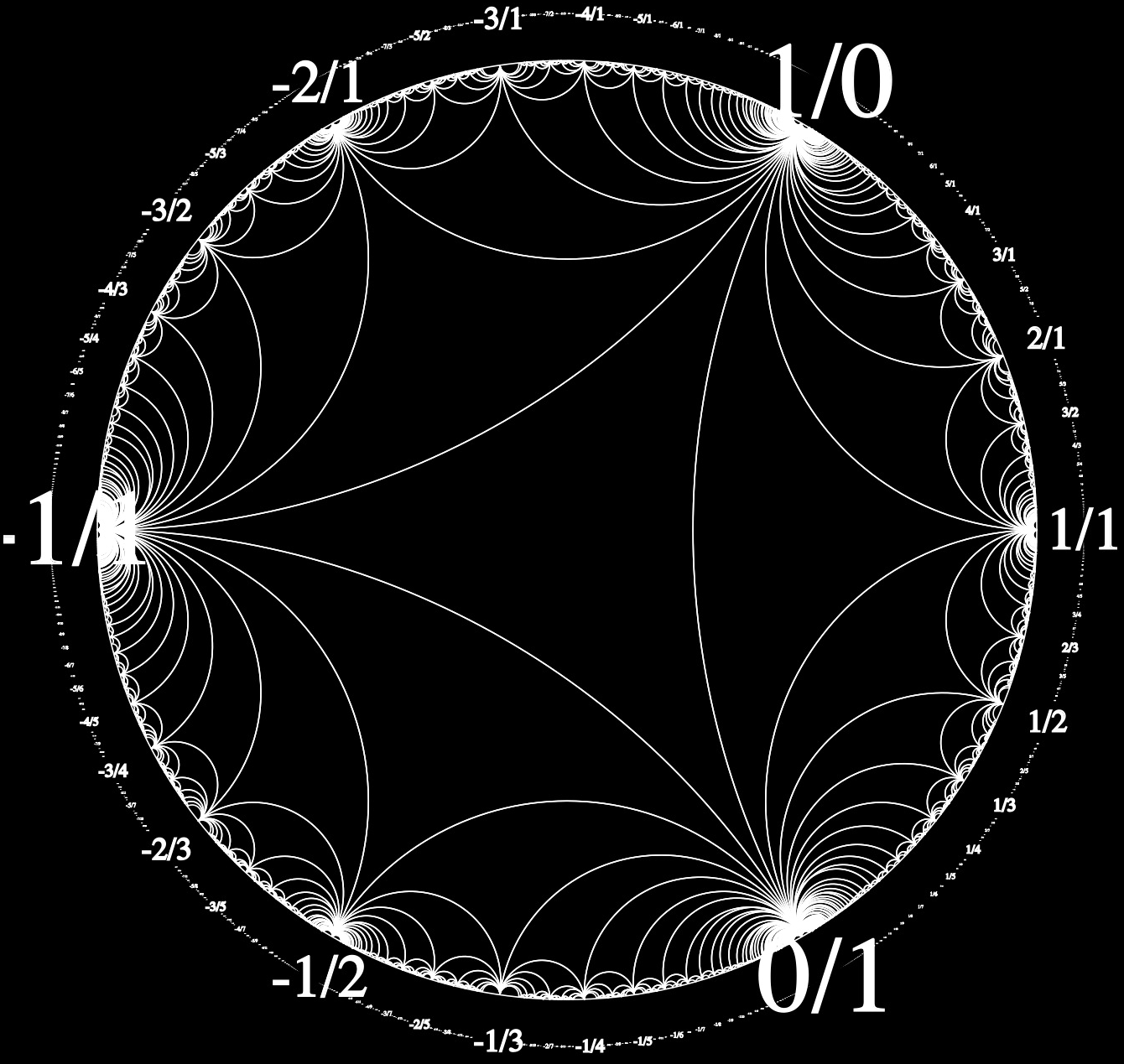 17 June 2014
FVRHXTHWST.02
Gratitude to our Southland supporters/organizers for their action and hospitality, and all the bands who played. Thank you Bay Area folks for the amazing homecoming. It is good to be home. Respect to Adam/Pesanta Urfolk, James/Black Horizons for holding each night down and moving things forward, and to the best tour-mates ever in Common Eider, King Eider.
Till then...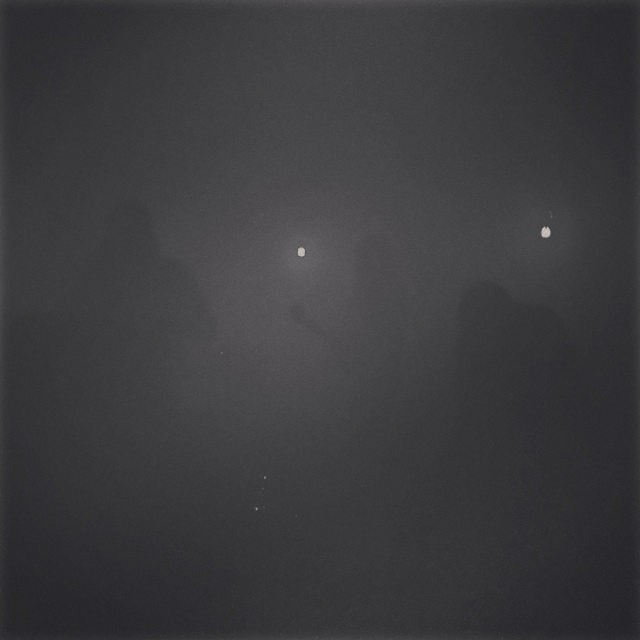 Photograph by Mattia Alagna
11 June 2014
Azure Graal
09 June 2014
Rotture, PDX // 01.06.14 //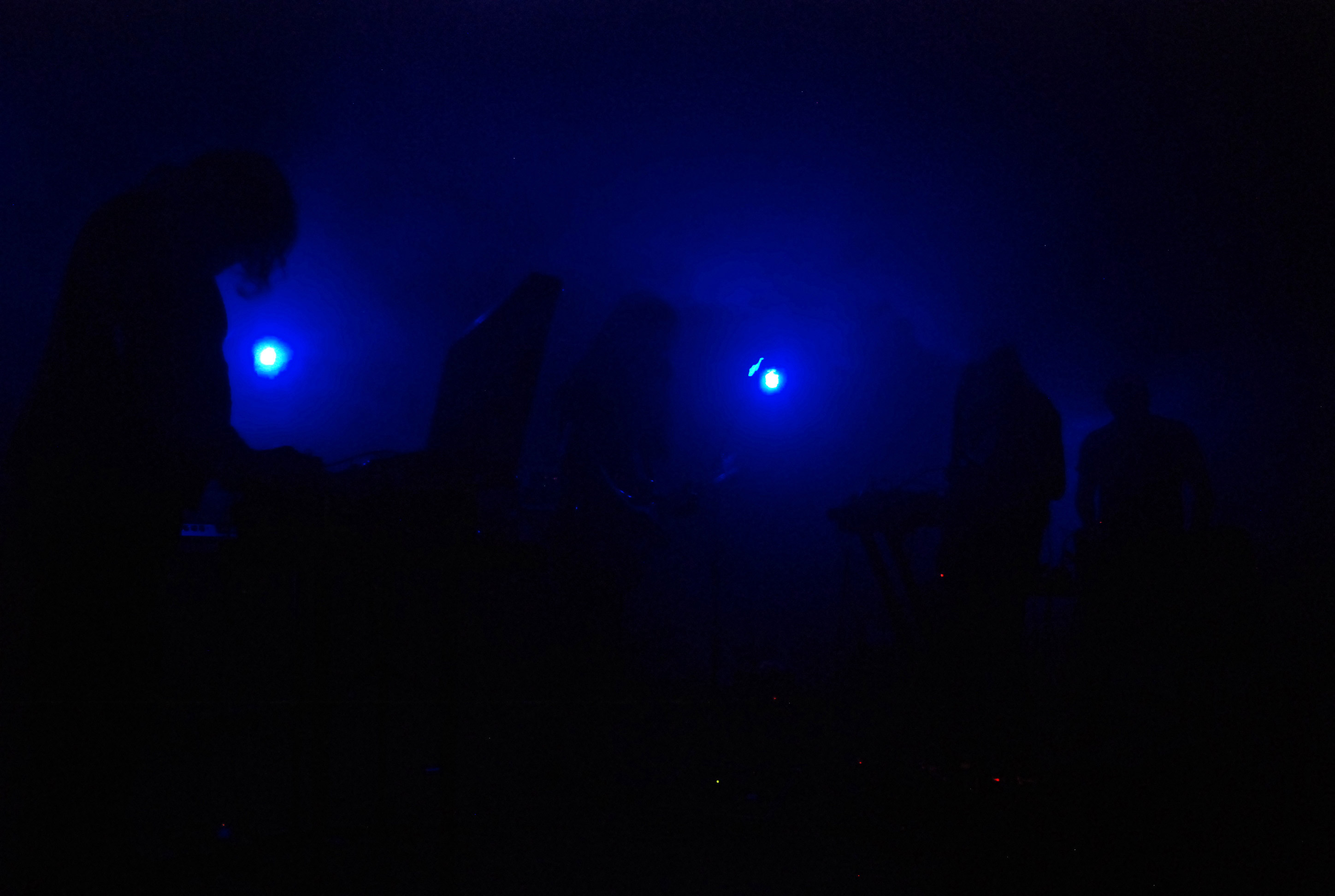 Photograph by Mateo Garcia.
06 June 2014
One Hundred Year Storm 0.5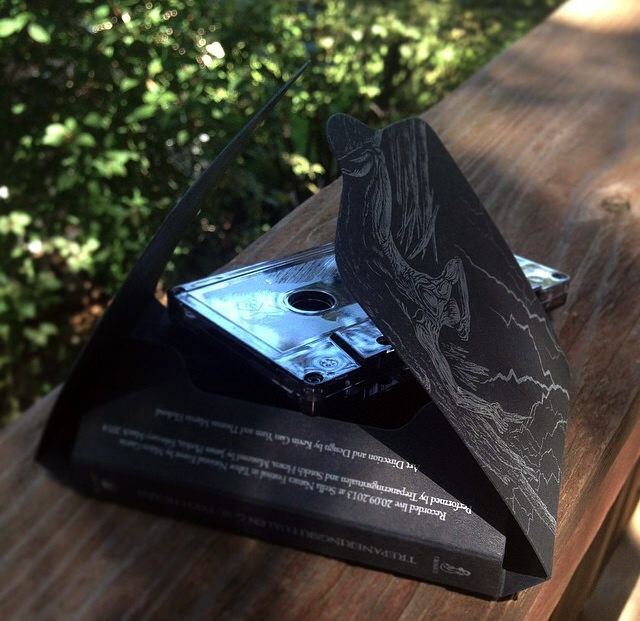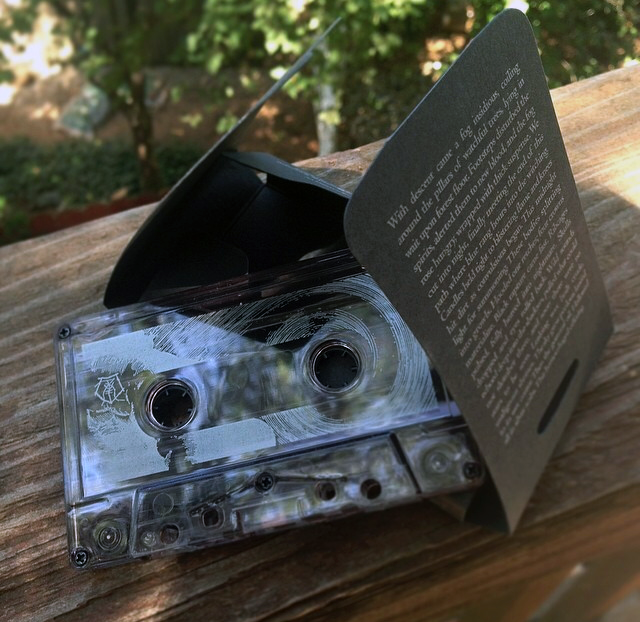 04 MAY 2014
West Coast II.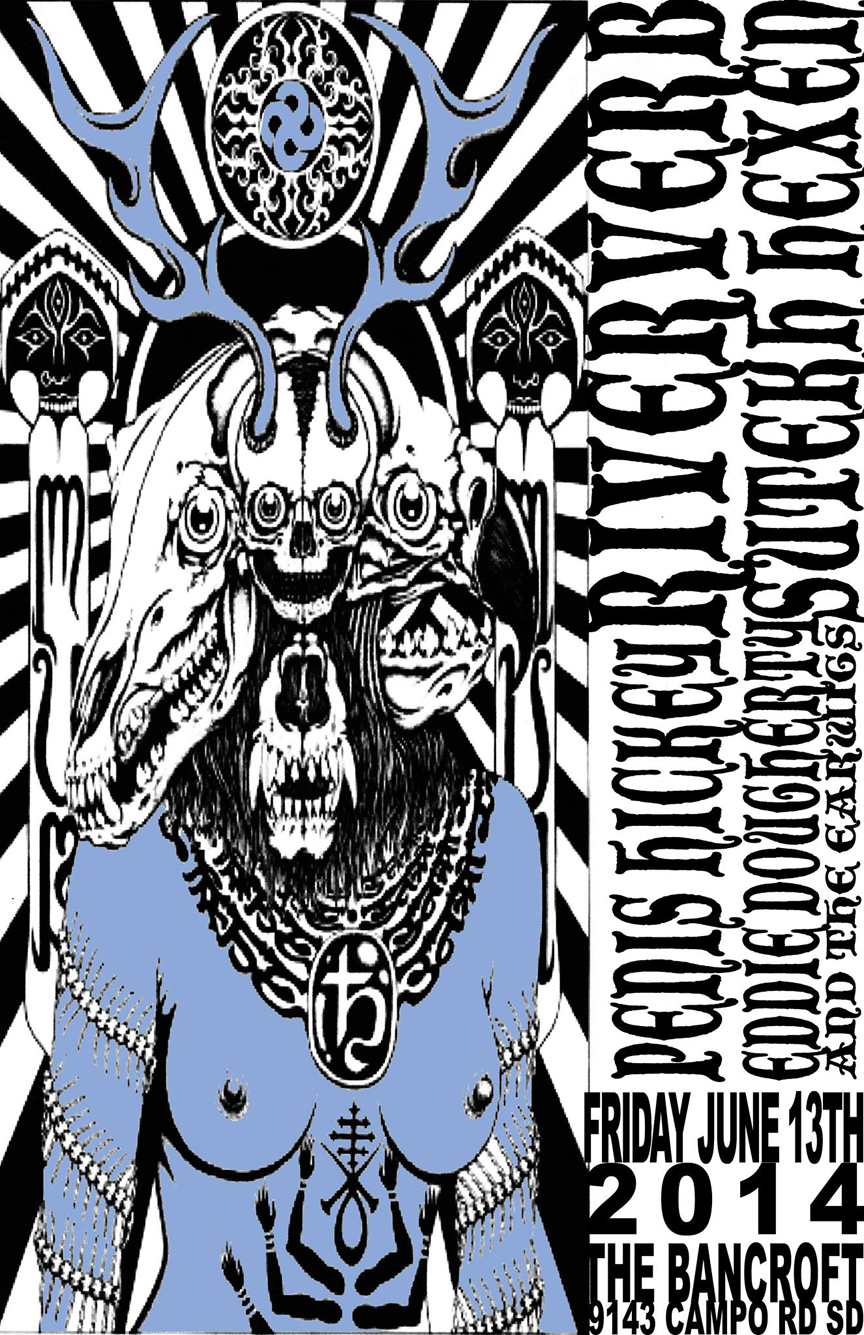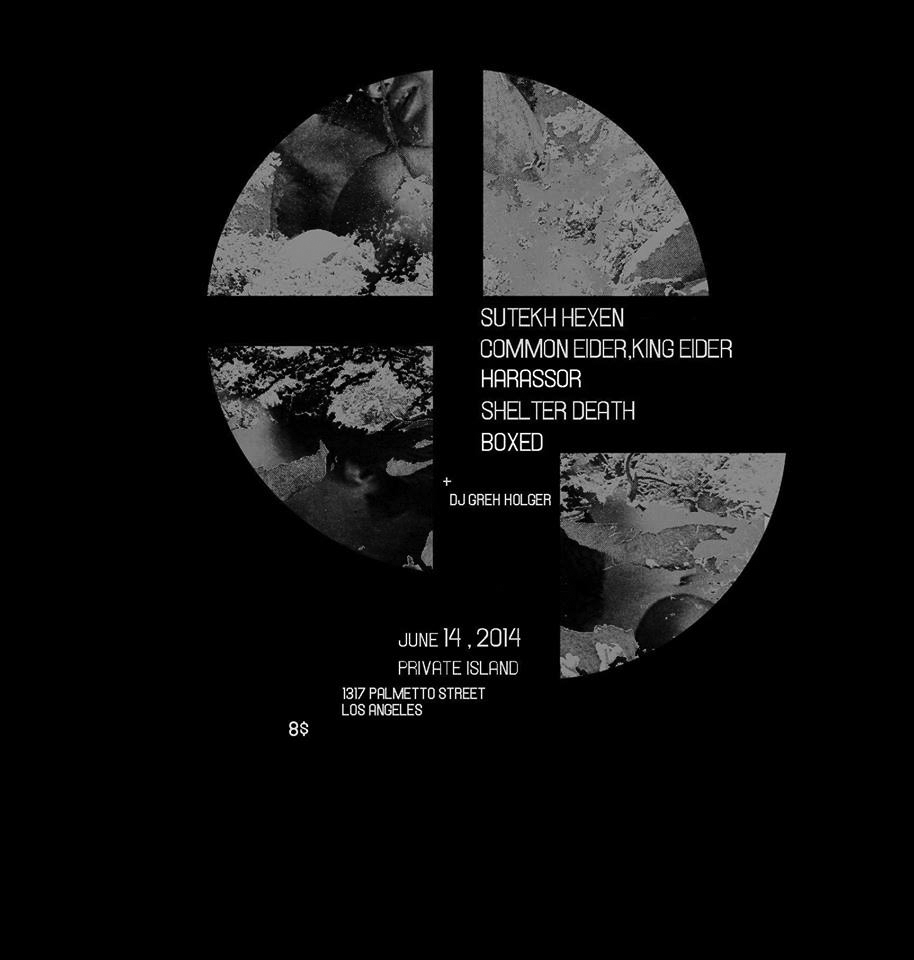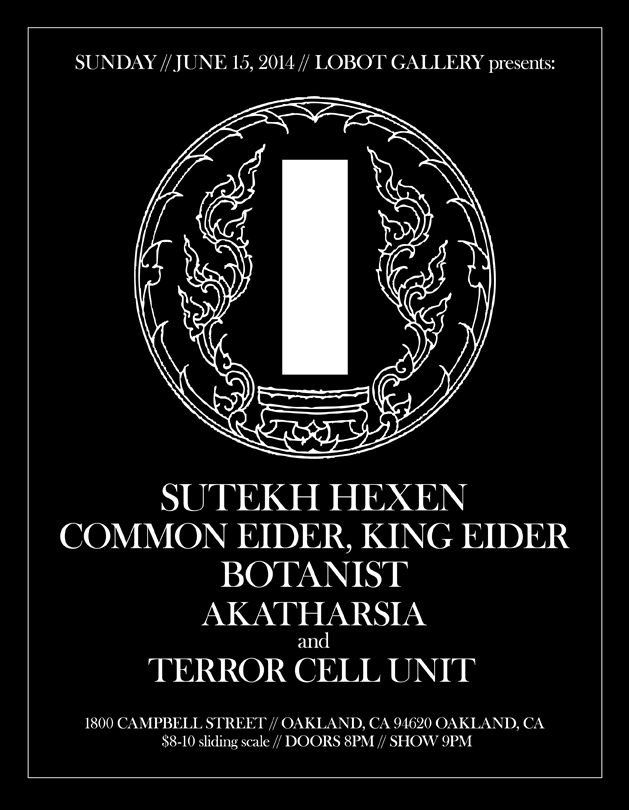 03 JUNE 2014
FVRHXTHWST.01
Many thanks to the folks who made it out for our NW dates with the mighty Common Eider, King Eider. Eternal gratitude to Adam (momentum and holding it down), Asia and Kyle // Wisphouse (cont. hospitality and spirits), Mateo (cont. presence and documentation), all the killer bands we played with and our dearest friends/family/organizers who made this all possible. We hope to see you again soon.
Darkness approaches the Southwest...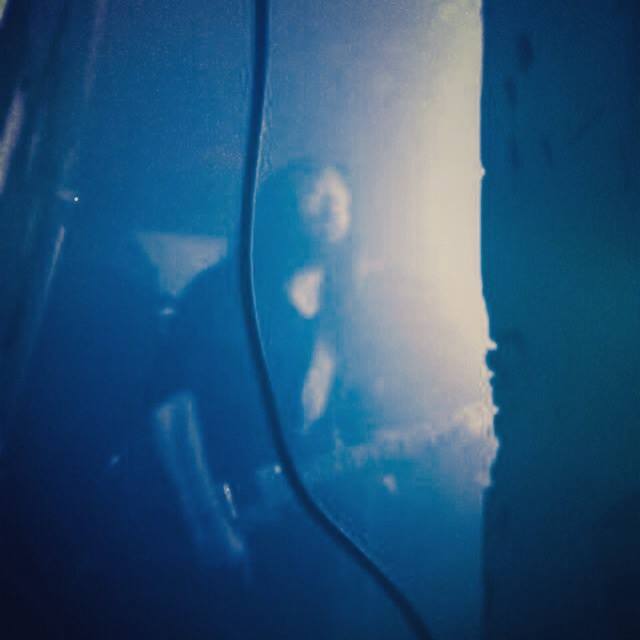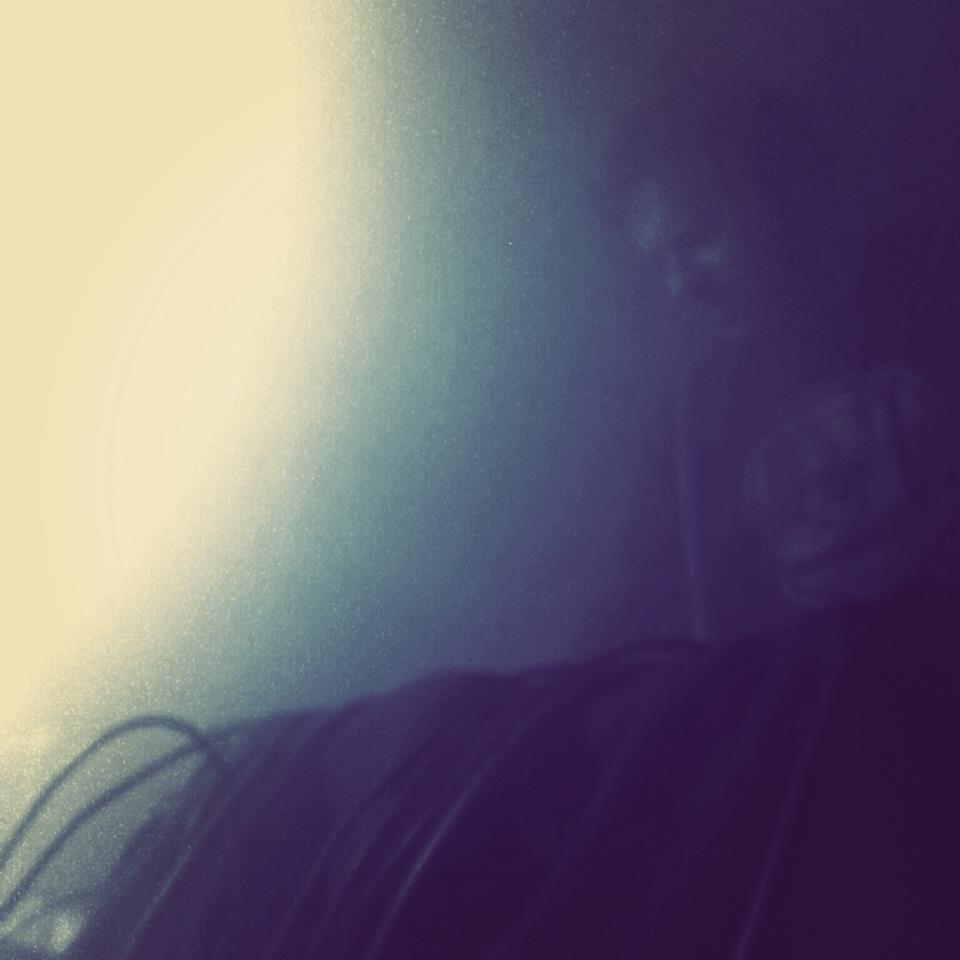 30052014 // Wisphouse // Salem, OR // captures via Mateo Garcia
21 MAY 2014
SUTEKH HEXEN // BLPSHM c10
Returning to the format with a new track 'Azure Graal'. Coming soon via Dead Accents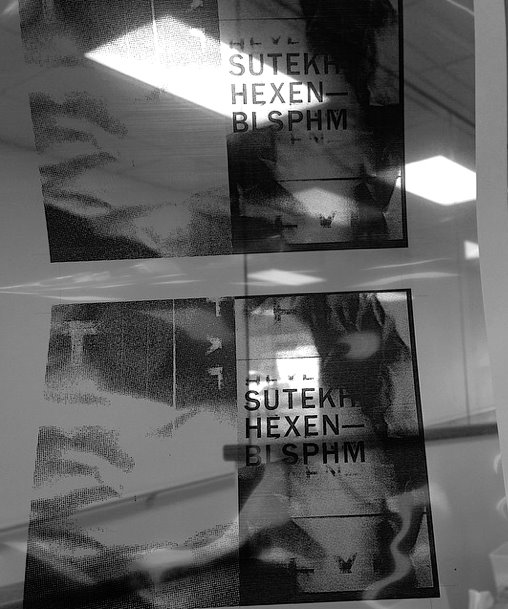 19 MAY 2014
West Coast I.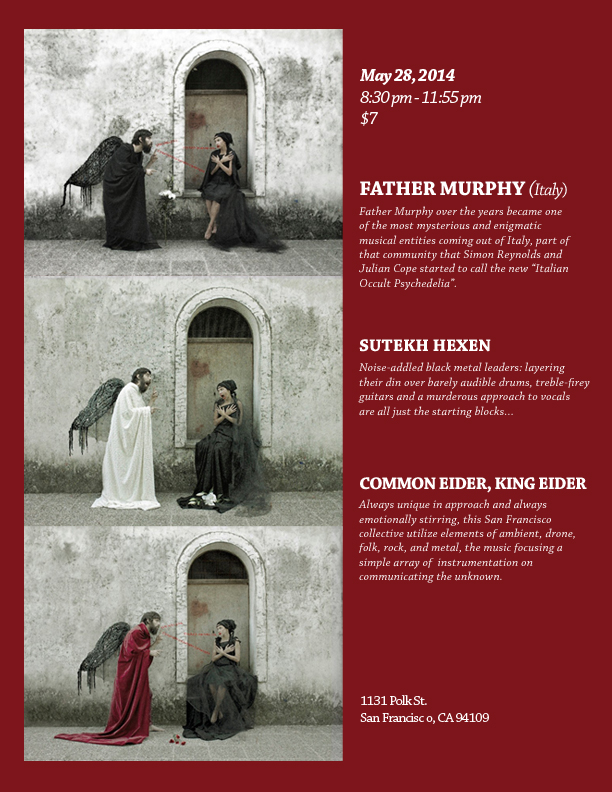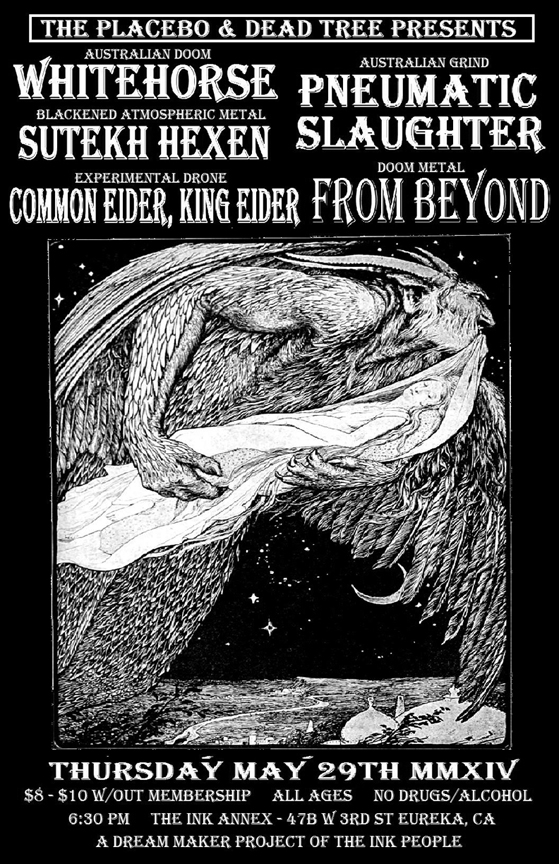 12 MAY 2014
Pre-tour update: Last call for exclusive One Hundred Year Storm shirt design, Monument of Decay CD edition and Become c30
We will be annoucing new tour-dates shortly.
First: Wednesday 14 May, 2014 will be the last day to order the limited edition ONE HUNDRED YEAR STORM t-shirt designed in conjunction with the DoLP and Cassette releases. As stated on the Pesant Urfolk webstore "We will only print as many shirts as we sell by 5/14". this will likely be the only shirt emblazoned with the combined TREPANERINGSRITUALEN + SUTEKH HEXEN sigil.
Available in mens and womens sizes. Three color-options: black pearl ink on black, dark grey on black and metallic-copper on black (all pictured below).
Order/info here: Pesanta Ufolk

Second: Both the regular CD Edition and Box Set Edition go on sale tomorrow: 13 May 2014.
via Small Doses:
"Preview video for the limited box set edition of Sutekh Hexen's Monument of Decay. The CD contains a new, exclusive bonus track. The box set contains the CD, a 16 page zine, a silk screened patch, a numbered edition certificate, a vinyl sticker, and three one inch buttons - all housed in a silk screened box."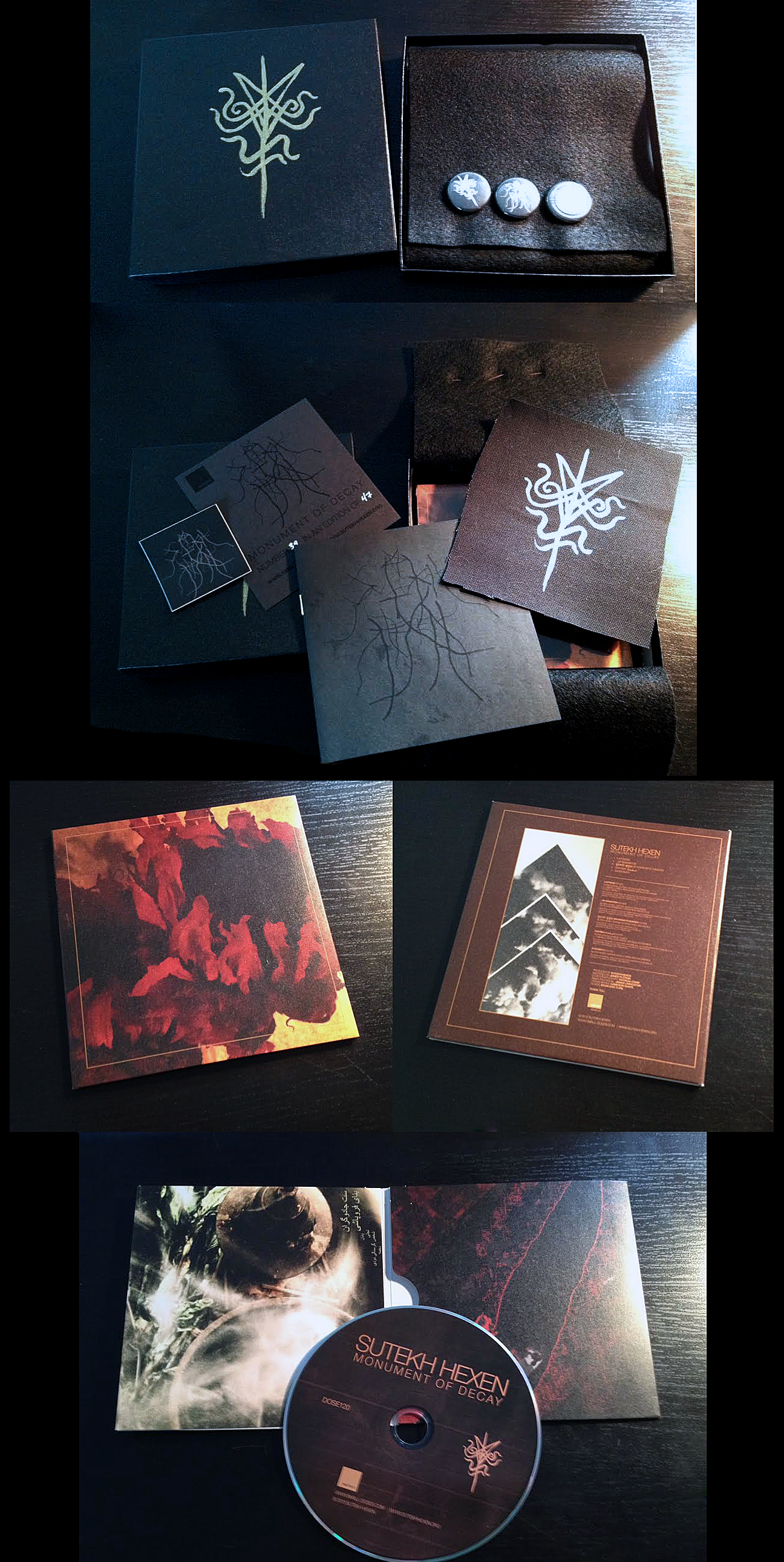 Final: Become cassettes are out of production and look GREAT. We will have these in time for tour. Purchase and info here: Sentient Ruin Laboratories
via. Sentient Ruin Laboratories:
"We are extremely proud and humbled to work with Bay Area blackened noise cult, Sutekh Hexen to release one of their finest and most devastating works: Become EP, consisting of two towering tracks, a half hour of relentless, vile, and smoldering blackened bath of frequency worship.
Become showcases Sutekh Hexen doing what they do best: practicing their blackened craft of weaving rich sonic tapestries with electric guitar, field-recordings, vintage analog synthesis, unorthodox percussion and disembodied incantations.
Already available on vinyl LP via KOTM and the expanded CD edition will be coming out soon on Cold Spring, and now we present the final installment as a limited c30 via Sentient Ruin on May 20th 2014."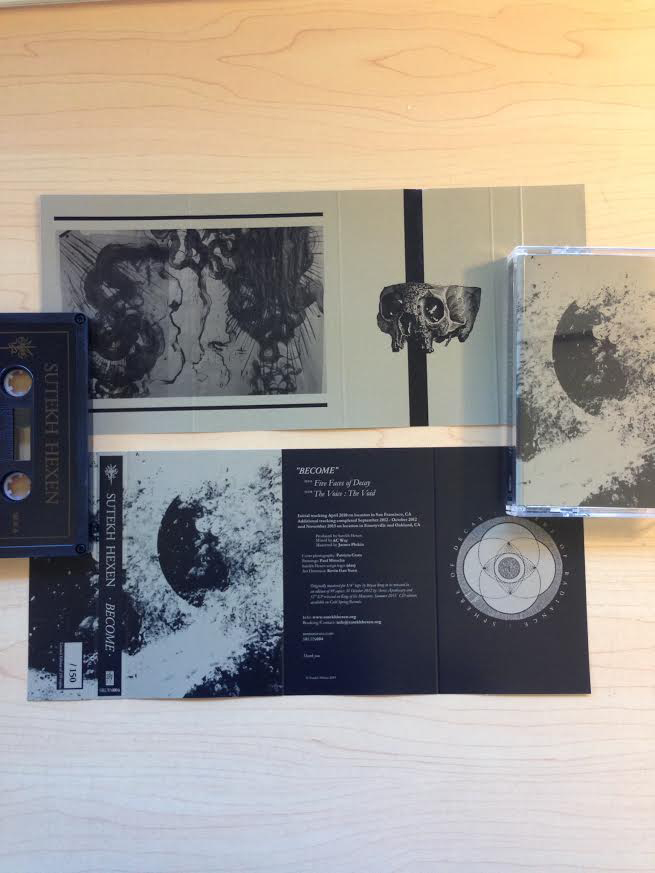 Thanks for supporting
11 MAY 2014
One Hundred Year Storm 0.4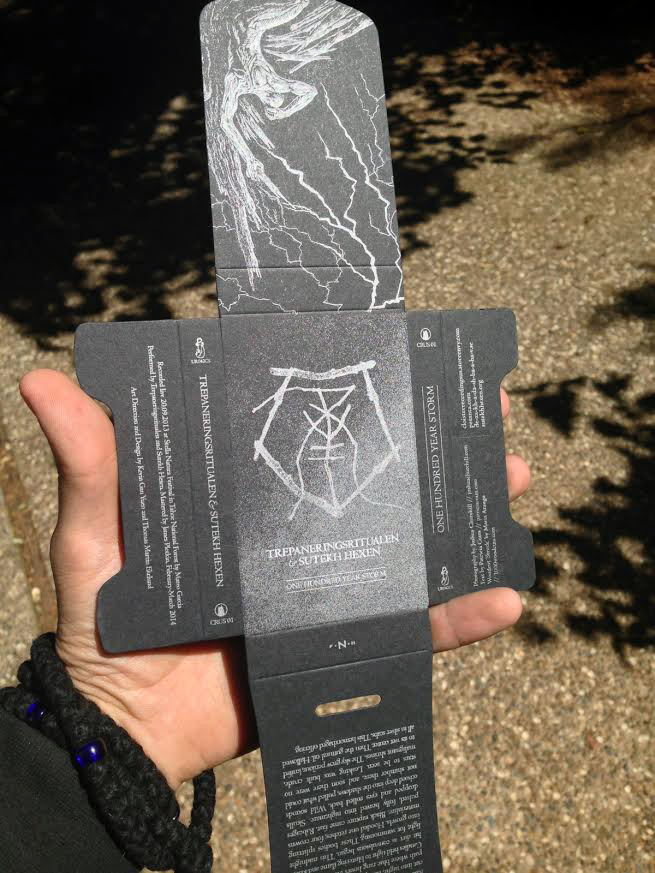 02 MAY 2014
One Hundred Year Storm pre-order
PRE-ORDERS have launched for 'One Hundred Year Storm' LP/CS and exclusive shirt design.
Purchase here: Pesanta Urfolk
via Pesanta Urfolk:
"Pesanta Urfolk and Cloister Recordings proudly present the archival quality audio-documentation of the otherworldly performance that notoriously unleashed the elements upon Stella Natura, 2013. Recorded live by M. Garcia (GreySun Records). This blistering collaboration showcases easily the darkest performance to take place under the Sierra Nevada skies over the course of the festival's history.
Mastered for vinyl by James Plotkin, photography by Joshua Churchill, text: Patricia Cram and Art/Design: Kevin Gan Yuen and Thomas Martin Ekelund
Limited edition of 98 includes backpatch and experimental/untried color combination of a mix of white and clear blue with silver hazing.
Standard black edition limited to 350.
Gatefold jacket, metallic printing, spot gloss and screen printed obi strip.
Please limit ONE special edition per person.
PESANTA URFOLK 043
SHIPS IN EARLY JUNE"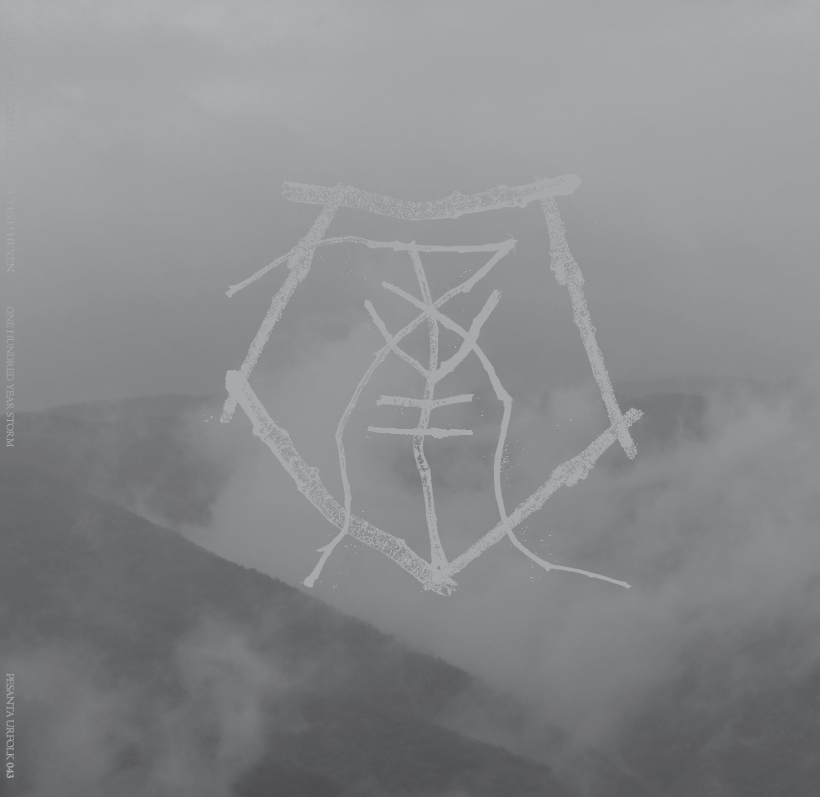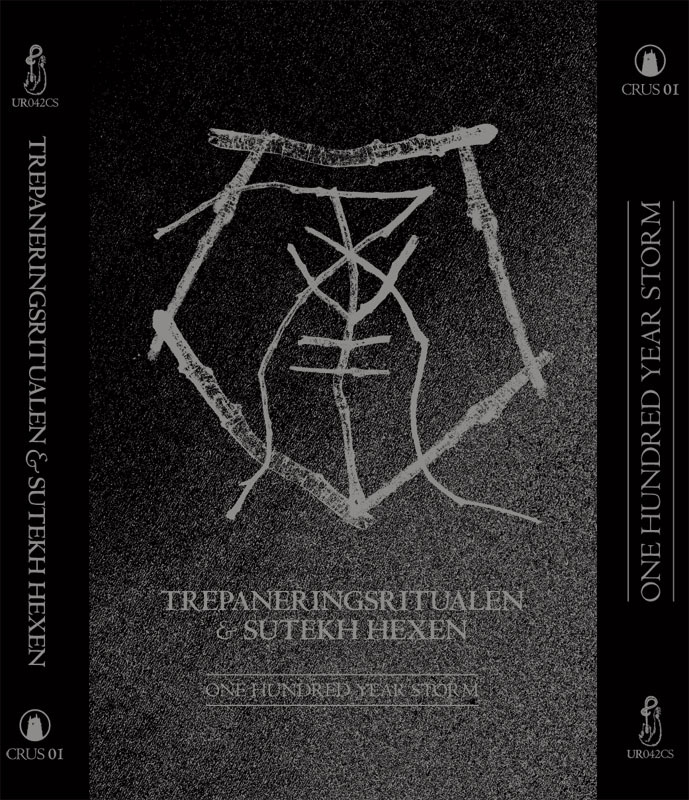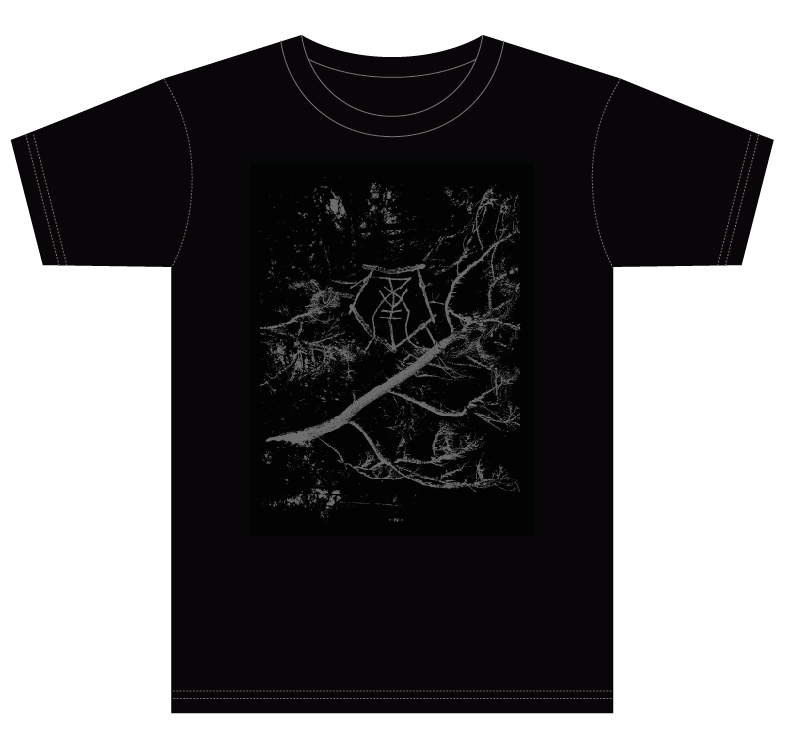 Thanks for supporting!
27 APRIL 2014
One Hundred Year Storm 0.3
One Hundred Year Storm' 2xLP and c60 went into production earlier this week. Pictured below is a preview of the packagings photography by Joshua Churchill.
19 APRIL 2014
924
Many thanks to the folks who organized the event, the friends who played and everyone who participated in a great evening. Footage captured by Kevin Roseman from last night, featuring two new tracks:
Before: will be on the forthcoming 'One Hundred Year Storm' 2LP/c60. After: on the split c10 w/BLSPHM.
08 APRIL 2014
One Hundred Year Storm 0.2
Trepaneringsritualen and Sutekh Hexen 'One Hundred Year Storm' 2LP/c60 masters have been approved, the artwork and design aspect has been completed and this will be going into production shortly. More news soon...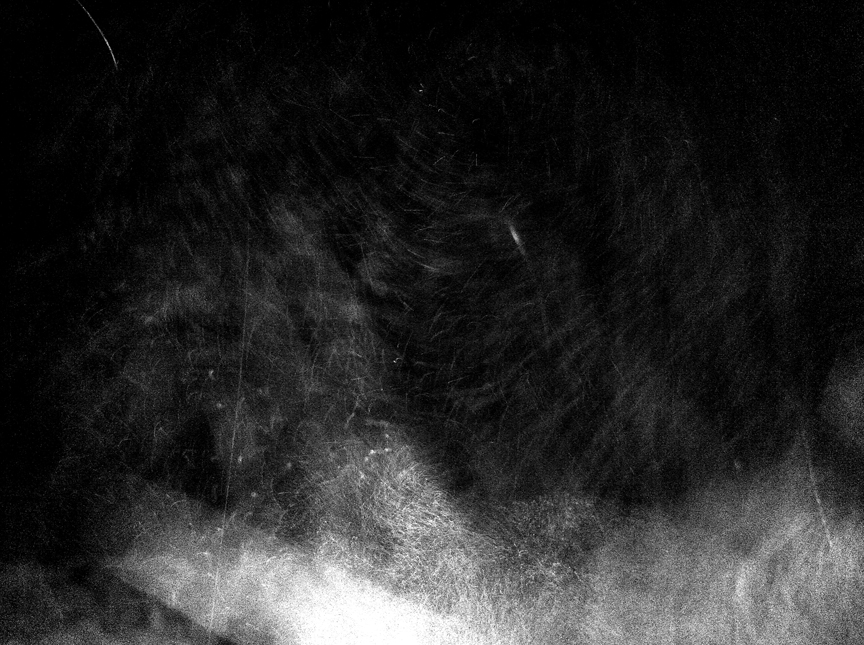 02 APRIL 2014
N.3
We spoke w/Chris Oldaker for the the Slims Presents series recently and it is now up and ready. You can check that out below:
Also, we will soon be announcing a series of shows throughout the West Coast this Spring once things are confirmed.
23 MARCH 2014
One Hundred Year Storm
via Pesanta Urfolk: "Another live LP/CS that Pesanta Urfolk will be co-releasing with Cloister Recordings is the collaborative set between Trepaneringsritualen and Sutekh Hexen from Stella Natura, 2013."
More updates on this exciting release soon.
Photo by Joshua Churchill
We are currently down to the last few shirts in the shop. Current designs will not be reprinted. Please visit our friends at Shirts & Destroy for the very last sizes of these remaining designs.
Till then...
07 MARCH 2014
Elemental Uproar
A general update before moving towards completion of the next full-length effort: Monument of Decay (CD edition) goes into production shortly and Become (CD edition) is being remastered at the moment by James Plotkin and then off to England for production.
Recorded on location at OBOROTEN and TERMINAL in Oakland, each release incorporates a brand new track, one exclusive to each edition: the first being 'Shadows II' : the latter being 'Vestibule', both clocking in at 10m, serving as extraordinary junctions in the listening experience.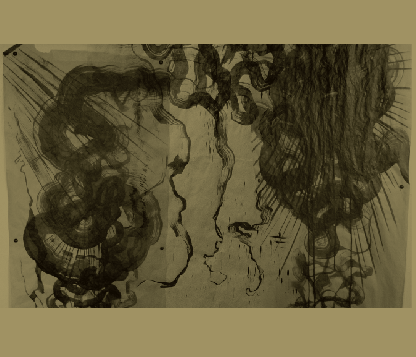 Above is a preview of the inner-panel for Become, featuring a beautiful triptych 'Elemental Uproar' II-IV by Paul Mirocha. Both editions will see release on Small Doses (US) and Cold Spring (UK) respectively. Keep your eye on this space for more updates.
Thank you.
03 FEBRUARY 2014
Haunting 924 // '...Of Emanation' video
We will also be making an appearance at 924 Gilman this April: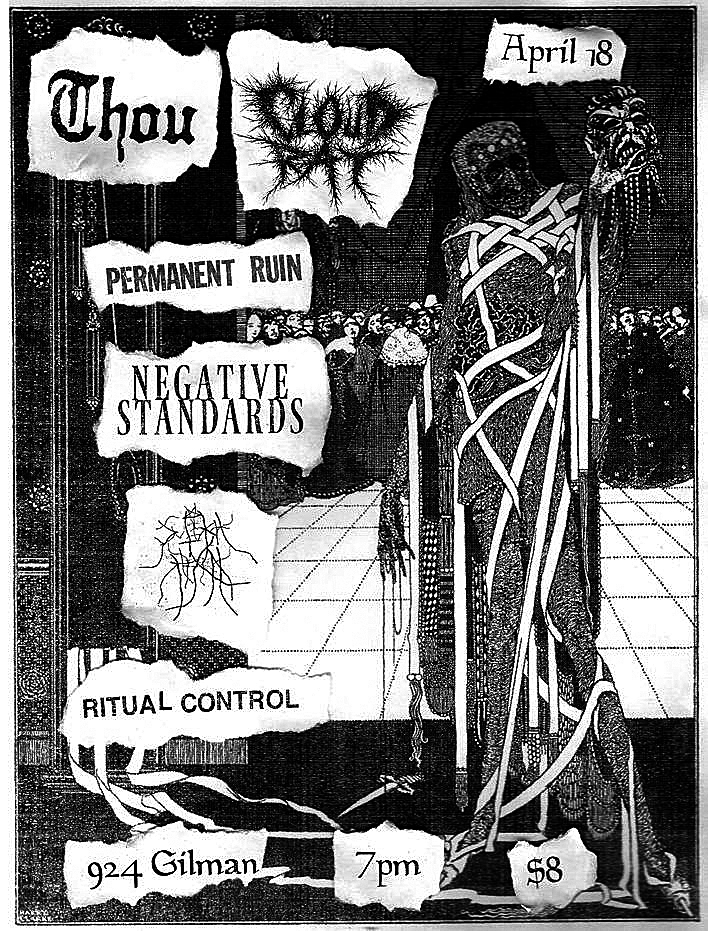 Recent visual accompaniment for track '...Of Emanation' (featuring Th. Tot from Trepaneringsritualen) directed by Dante August Scarlatti. Please view at full-screen HD with full-volume for the best experience.
A few copies of 'Monument of Decay' LP/2c10 editions are still available for purchase directly from Black Horizons (US) HERE and Belaten (Sweden) HERE. We will have copies of both formats at upcoming shows. A special CD edition of this release will be released this Spring.
Thank you for supporting.
03 JANUARY 2014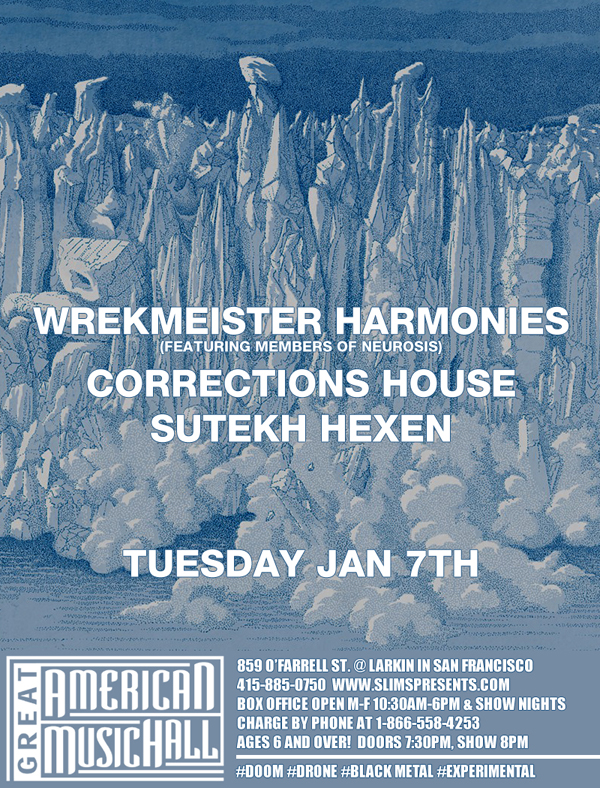 30 NOVEMBER 2013
MMXIII
Become and Monument of Decay EPs will be issued shortly as deluxe CD editions by Cold Spring Records (UK) and Small Doses (US). Both releases will contain an exclusive track, each clocking in at 10 minutes. Tracking/mixing: Autumn/Winter 2013 @TERMINAL in East Oakland and mastered by James Plotkin for consistency. The artwork and packaging have also been reconfigured for the respective format. We will announce more details soon.
Also, we are very honored to announce that we were invited to support Wrekmeister Harmonies and Corrections House for their first appearance at the esteemed Great American Music Hall in San Francisco this January. More info and ticket information here: http://www.slimspresents.com/events/2014-01-07/wrekmeister-harmonies-featuring-members-of-neurosis/
Tracking continues on the S/T effort and will throughout the Winter. Sessions will likely carry into the Spring months. Thus far, we have six tracks in tow and will be focusing towards completion around Spring. It should be noted that the aformentioned bonus tracks for the CDEP reissues were recorded during these sessions with the current line-up of A.C. Way, J. Churchill, R. Jencks and K. Gan Yuen.
Photography courtesy of A.E. Csaky (see: Empyräisch LP and Breed in Me the Darkness: the Second Coming mixes by Andrew Liles 2xLP/CD/CS).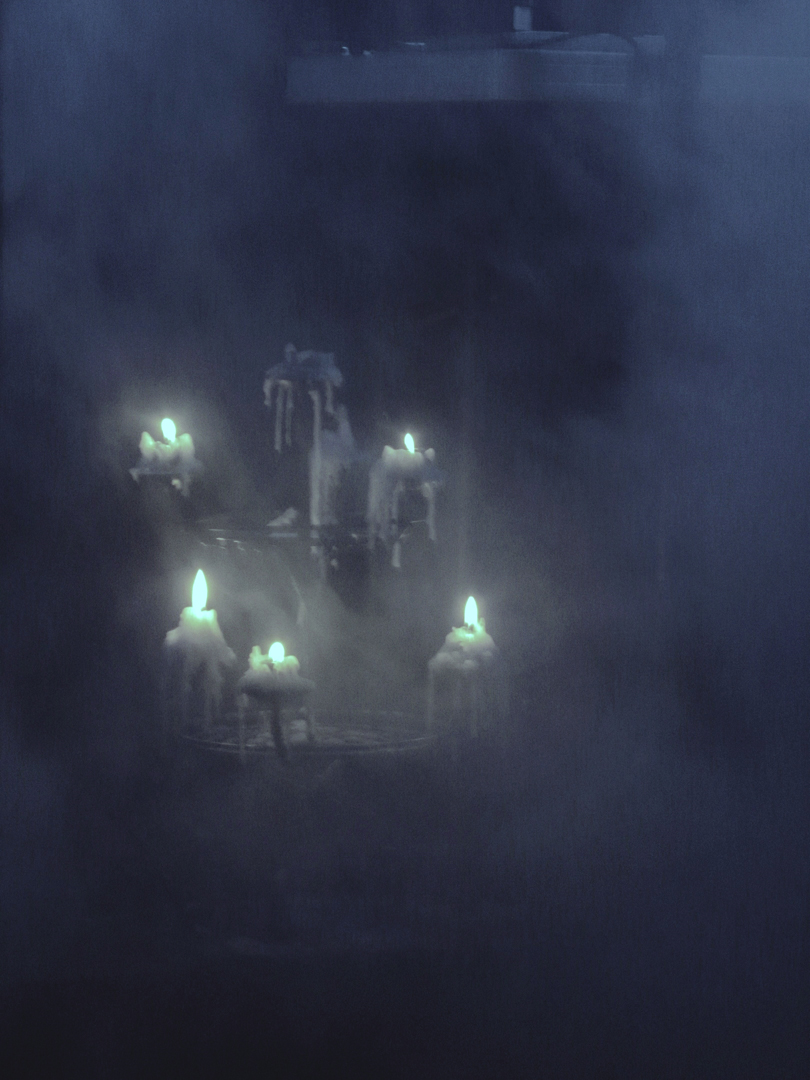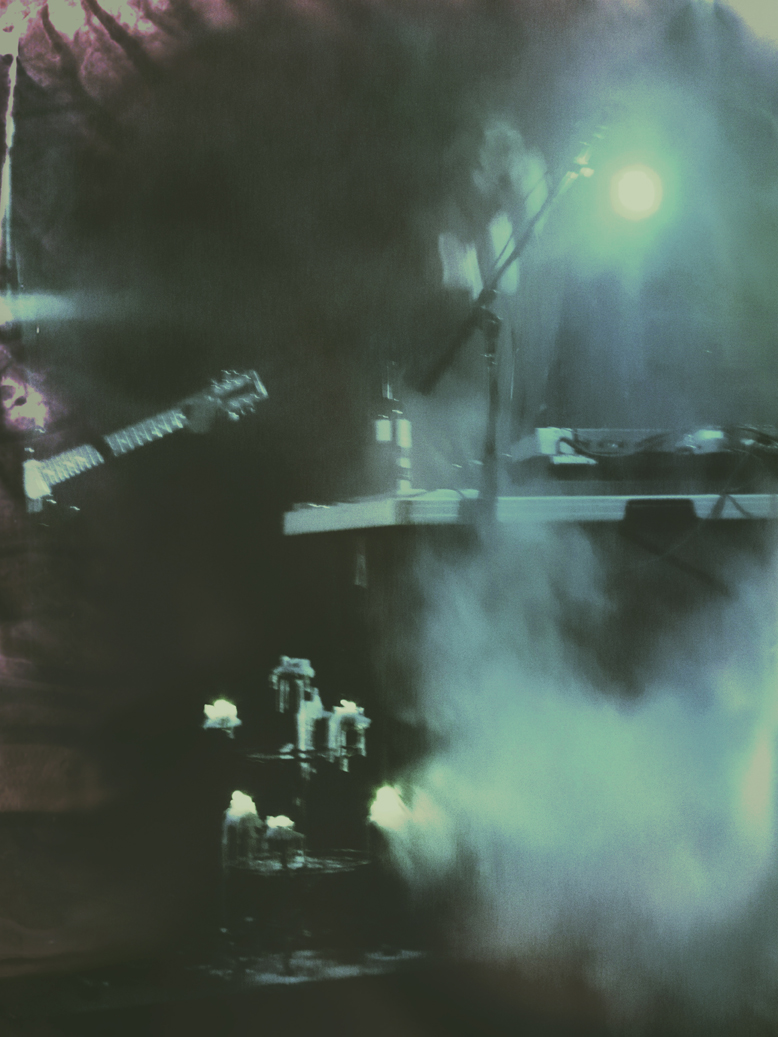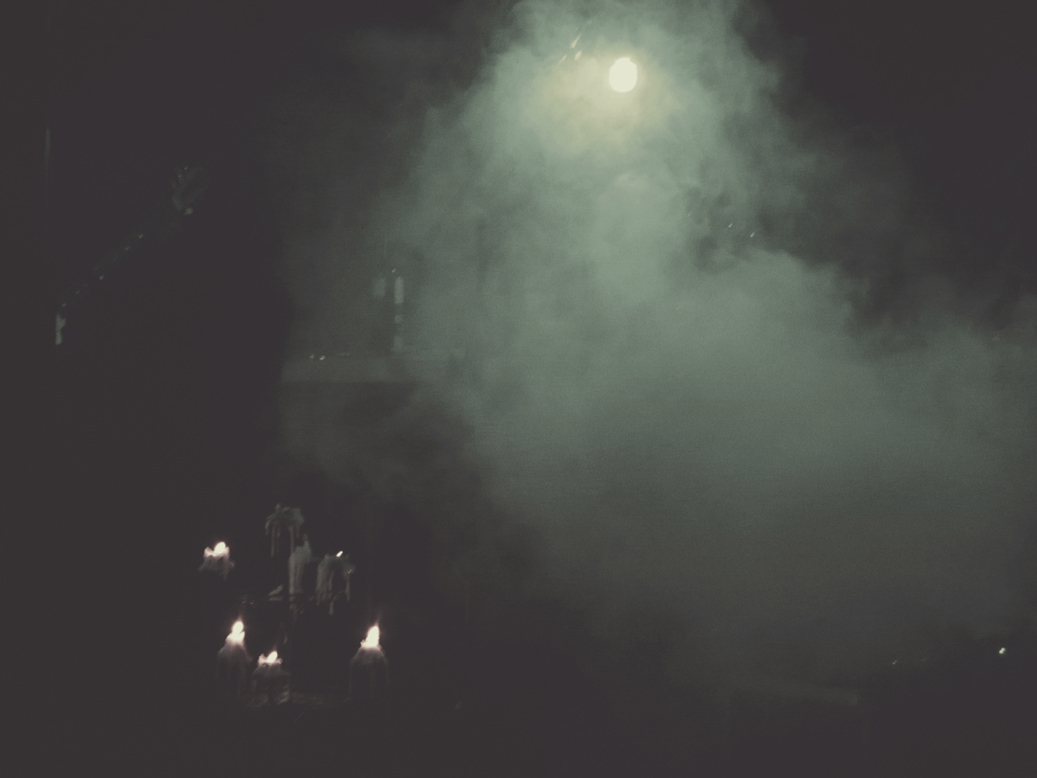 11 NOVEMBER 2013

This month Sutekh Hexen will be playing our last show of 2013 supporting at Laudanum's farewell show, with friends Noothgrush and Dispirit. We hope to see you there.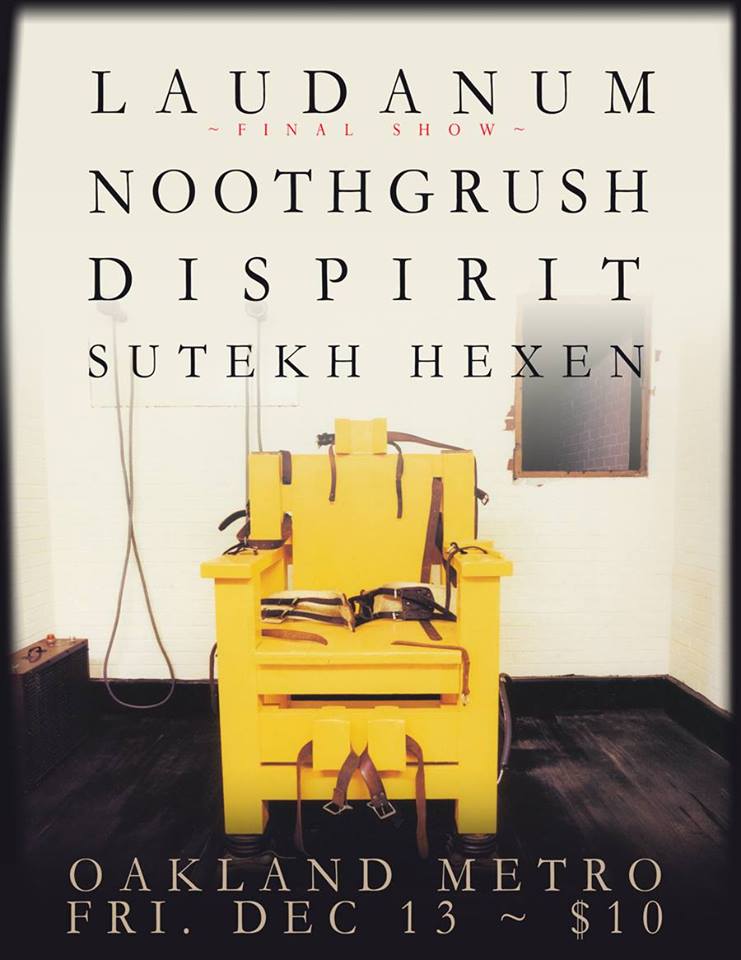 09 OCTOBER 2013

Next month, Sutekh Hexen will be playing with good friends in Wolvsepent, Common Eider King Eider and with Cardinal Wyrm.
03 OCTOBER 2013
AUTUMNAL UPDATE
Incredible photography via John Scharpen can be viewed at the following link (http://www.flickr.com/photos/crow/) capturing the surreal and mystical qualities of our 3AM performance at Stella Natura. We segued from Trepaneringsritualens set into ours. As the only two projects playing the mysterious Stage 3 that evening, we closed Friday evening in the middle of the forest, beneath ominous storm clouds and in the pale light of the moon.. A freak snow-storm occured the following day. Many thanks to John and friends new and old for the memorable experience.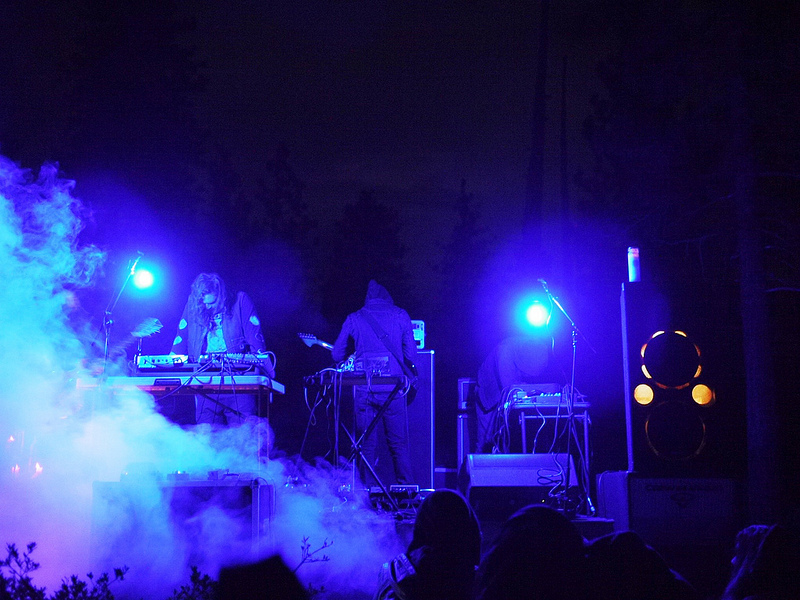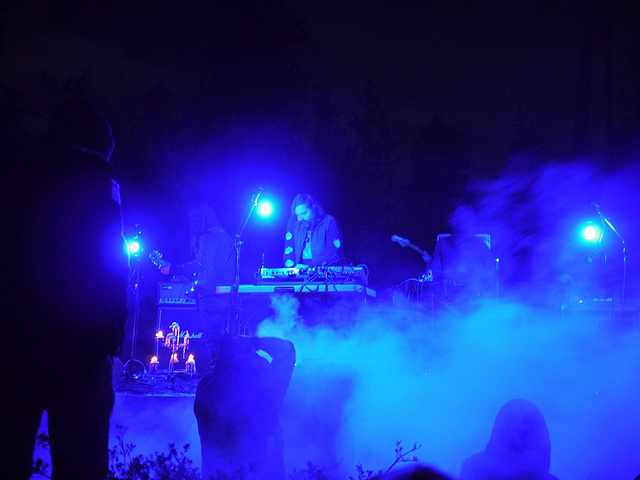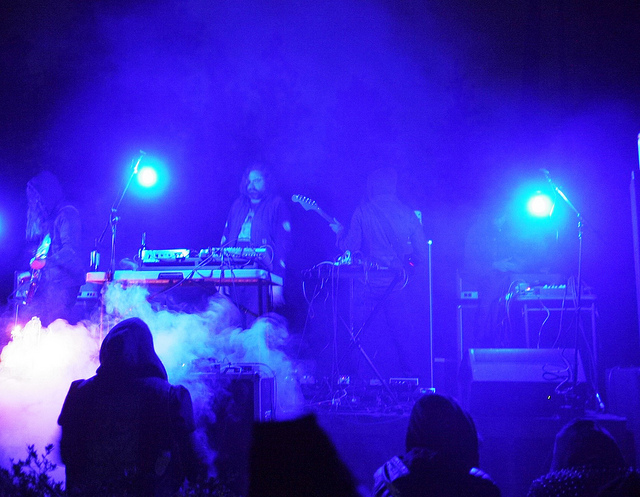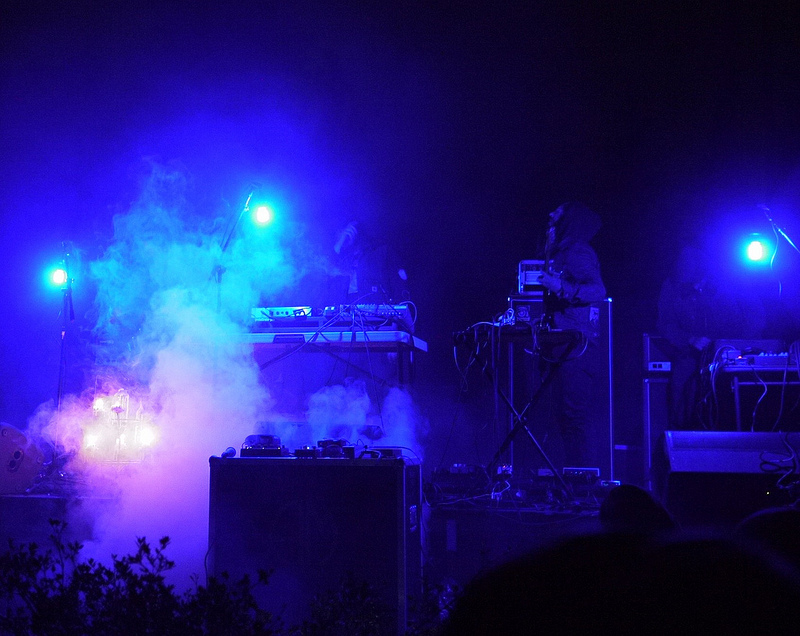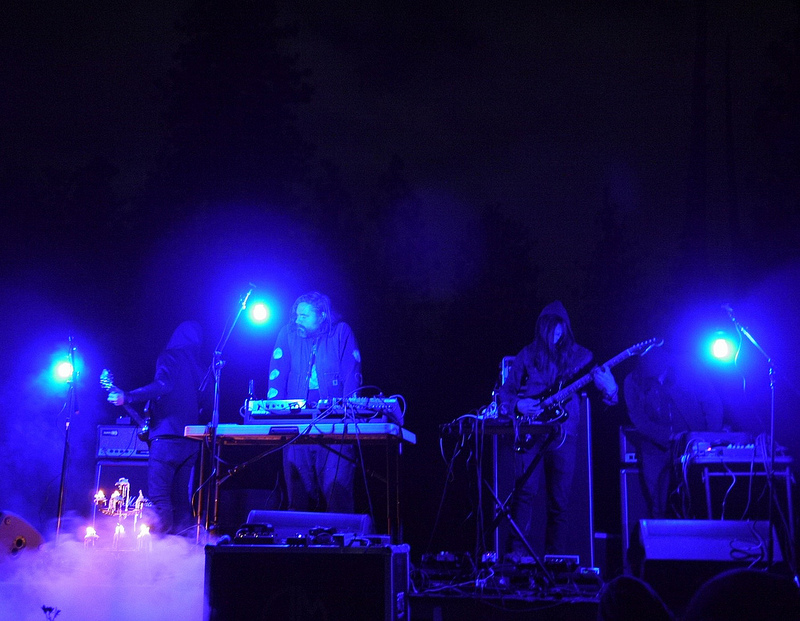 At this time, we would like to welcome two long-time friends into Sutekh Hexen: Joshua Churchill on Baritone guitar, field-recordings and electronics and Ryan Jencks on Tape-loops, mixer/effects and electronics. Both Josh and Ryan have been involved in their own respective (and respected) projects for many many years and we could not be more pleased to have them join us.
Also, the good people at Thrill Jockey have now made it possible to purchase several of our titles from them here: http://www.thrilljockey.com/thrill/Sutekh-Hexen/#.Uk2nCyjIZwE. Overage tshirts from the 'Become' preorders have arrived and are now available for purchase in the shop: http://sutekhhexen.storenvy.com/.
For those that have been asking, our releases are still available through friends at: Fall of Nature (AU), Vendetta (DE), Handmade Birds / Thrill Jockey (US), Holy Terror (BE) Magic Bullet (US), Pesanta Urfolk (US), Aurora Borealis (UK), Petit Mal (US), King of the Monsters (US), Black Horizons (US), Belaten (SWE) and Aquarius Records and Amoeba in San Francisco and Berkeley.
Finally, the proposed 2xLP 'S/T' has been in the works since February 2013. We have 4 tracks nearly completed of the 6-7. The plan is to wrap-up the majority of tracking in the next few months, begin mixing and finalizing the material for release. There are some huge surprises in store for this one.. but more on that later..
Thank you.
17 SEPTEMBER 2013
MONUMENT OF DECAY
Available for purchase here: http://www.black-horizons.com/order.html and here: http://belaten.bigcartel.com/artist/sutekh-hexen
from Black Horizons:
"BH-55 - Sutekh Hexen - Monument of Decay 12" "War to the death against depravity - depravity is Christianity." - Friedrich Nietzsche.
More fitting words could perhaps not be uttered to better describe the spirit(s) in which Sutekh Hexen operates. The sound formed is one of a layered, unrelenting and hellish black mælstrom, fitting to the rubric implied in the aforementioned quote and a quality that also manifests itself in the band's interfacing with the public at large as well as it's very own structure; outwardly projected hatred, and a membership that is churned through like a cult. The result is a furious stream of unique releases, with each one the darkness radiating outward. This moment proper sees a more fully formed line-up, and, for this project, more orthodox instrumentation; vocals/effects, dual guitars, and live percussion. Four tracks come together for a 12" EP release. Jackets are pro-printed full color with spot copper printing and an internal copper flood. Red and black center labels in an edition of 500 copies, with 400 on black and 100 on red vinyl."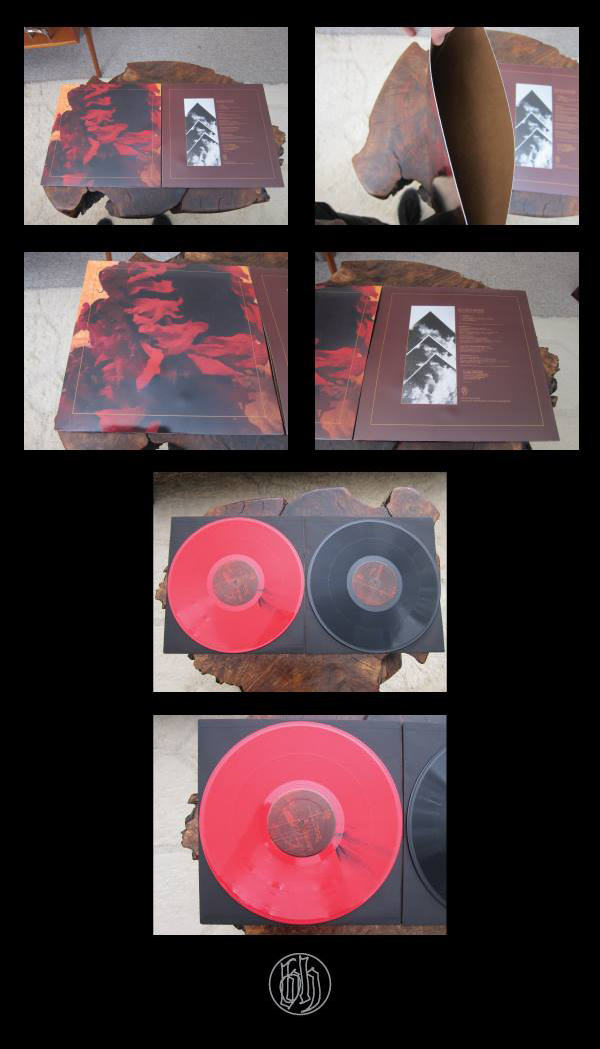 from Belaten: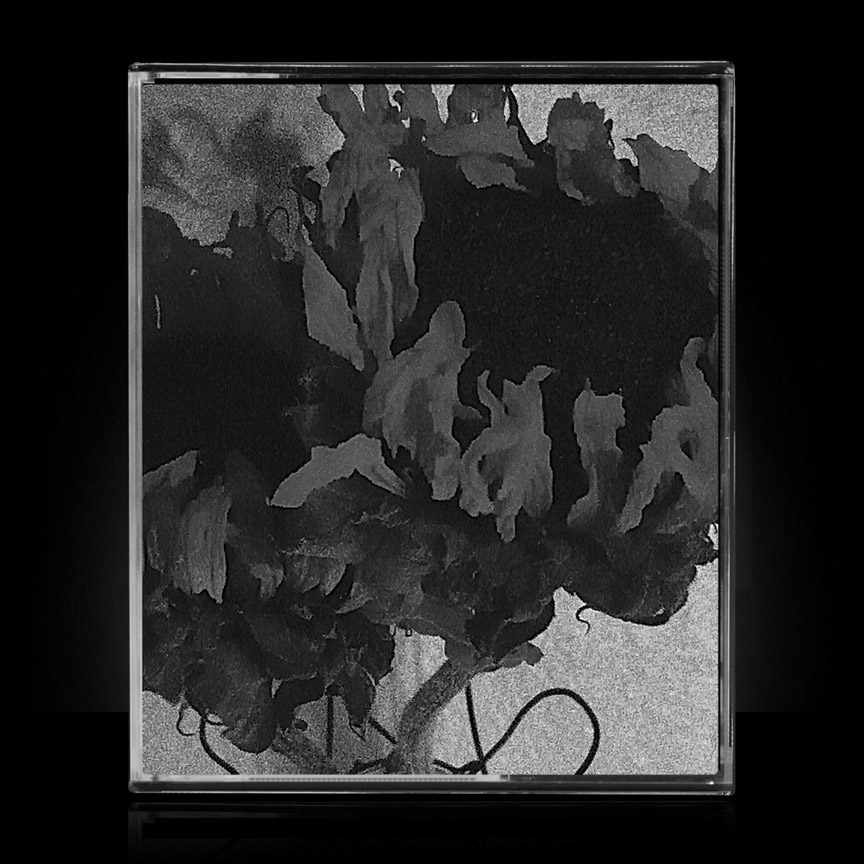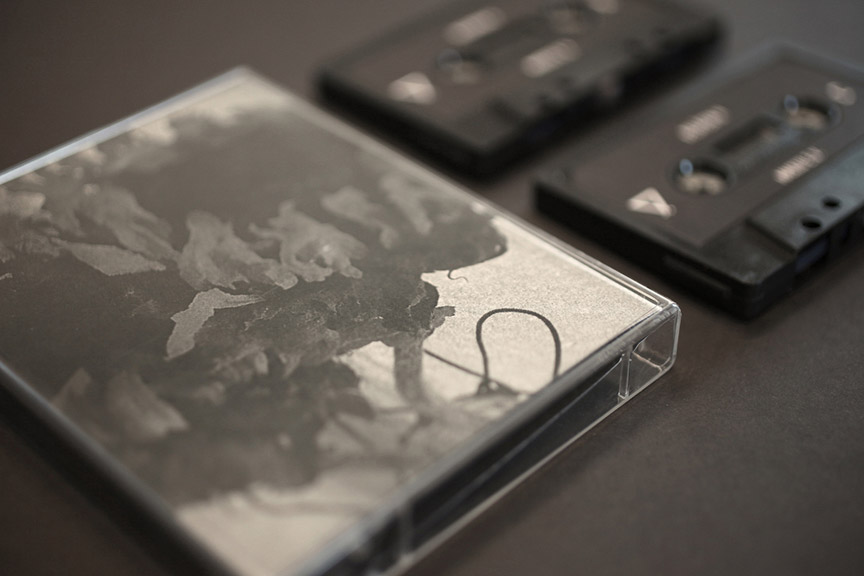 "This is a pre-order. The official release date is September 20th, at the Stella Natura festival. A very limited number of copies will be available for sale there. Mailorder copies will ship on the 28th of September, when Belaten returns to Sweden. Listen to the full release via Tiny Mix Tapes. Regular edition of 177 copies comes in a double cassette jewel case, with black and white artwork. Special edition of 23 copies available here. All 200 copies come with a complimentary download version, but the release will not be sold digitally."
You can stream the full-release at Tiny Mix Tapes here: http://www.tinymixtapes.com/chocolate-grinder/premiere-sutekh-hexen-monument-of-decay
Thanks for supporting!
17 SEPTEMBER 2013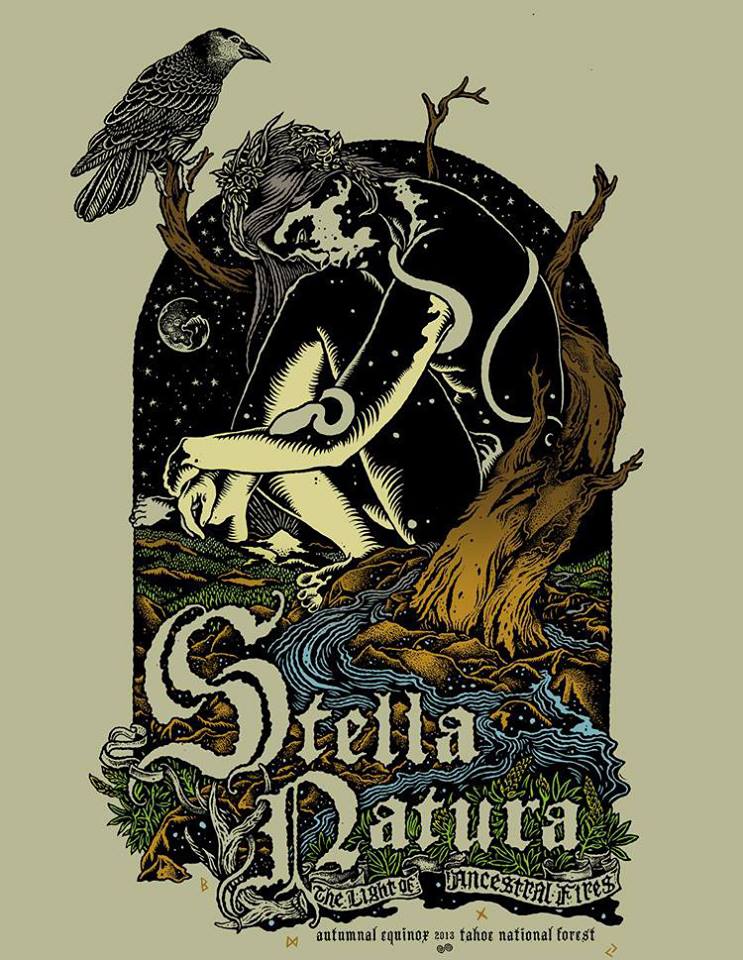 23 AUGUST 2013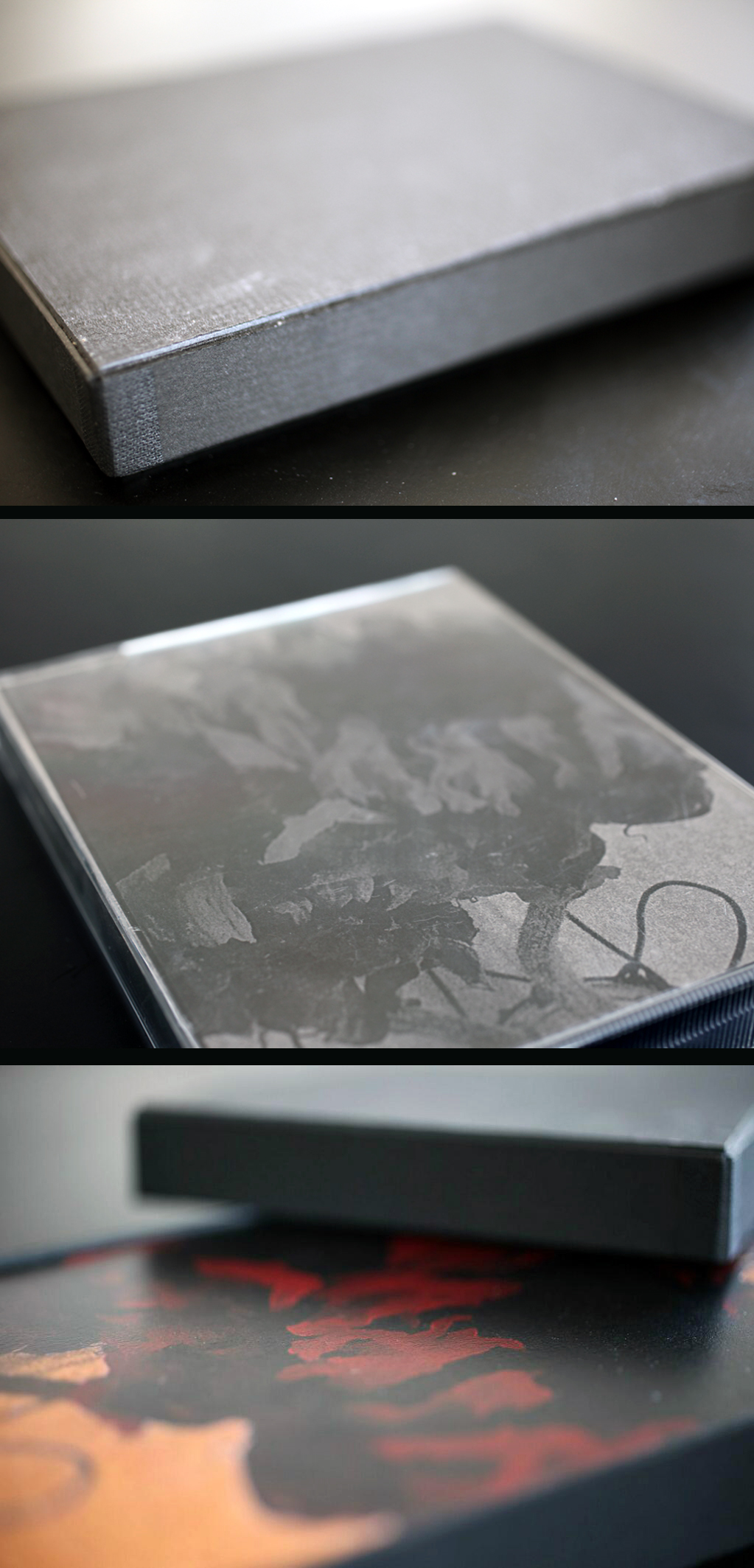 16 AUGUST 2013
BECOME 12" EP NOW AVAILABLE:
You can order it here: http://kingofthemonstersrecords.bigcartel.com
The Monument of Decay EP is now in production. Test presses were approved last week; LP jackets were approved this week. Come autumn, Monument of Decay will be available from Black Horizons (www.black-horizons.com). In unison, the 2xC10 edition will be coming out on Belaten (www.belaten.se), and both will be made available at Stella Natura. Finally, expect the CD edition at a later date from Merzbild. (www.merzbild.org)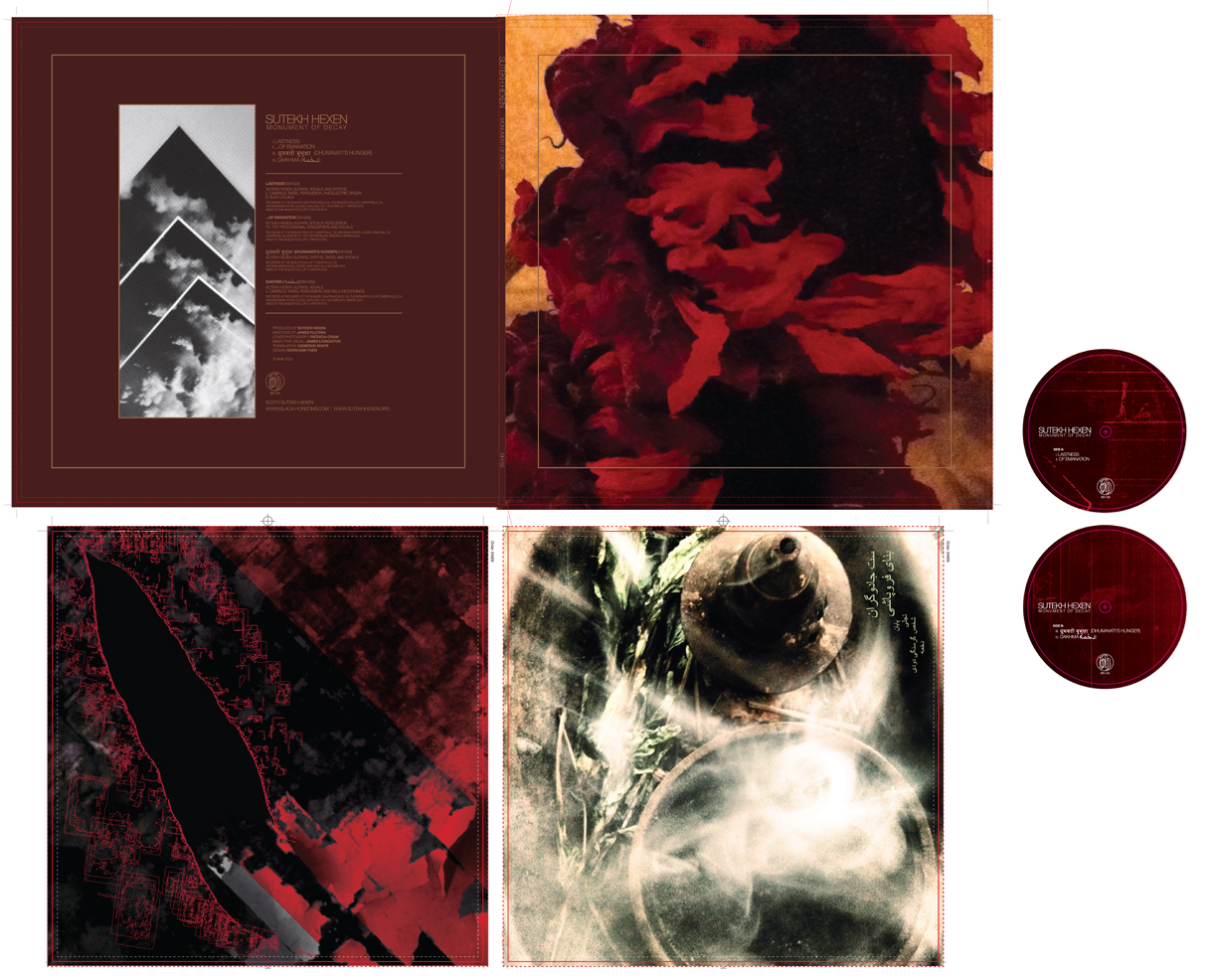 It's unfortunate that production schedules do not always follow a linear path. The road from execution to manifestation involves variables often impossible to predict. To address recent attention around the subject of a former member of Sutekh Hexen, we give only these words. Having asserted his will and chose to leave the project in 2012, well aware that we had a tour and releases ahead of us. Recent public accusations of any lack of justice in this project's history are transgressions of the pettiest variety. Every individual in this project's past and future has been and will be dealt with according to the honor (or lack thereof) demonstrated by their own actions. Suffice it to say: the Monument of Decay EP is the final release which features involvement of said collaborator. And despite claims to the contrary, Become is wholly free of his hand.
At Stella Natura, we will be debuting a track from our new, self-titled album. Work on this album continues in earnest, and it will see the light of day in 2014. Info on the festival itself can be found here: (www.ancestralfires.org)
With thanks to those who know endurance.
10 AUGUST 2013
BECOME 12" EP IMMINENT
"Ordering begins on Friday August 16 at noon MST."
With the already stunning stand-alone record, KOTM will also be presenting two additional diehard offerings. The first package: includes the limited metallic gold vinyl colorway (limited to 160 copies), two exclusive designs for this release by illustrators Demian Johnston (Seattle) and Reuben Sawyer (Los Angeles), and a slipmat. The second package includes: the limited edition LP and slipmat (metallic gold ink on black felt) designed by Reuben Sawyer. Standard black vinyl editions are limited to 351 pieces.
Order direct from KOTM here: http://kingofthemonstersrecords.bigcartel.com/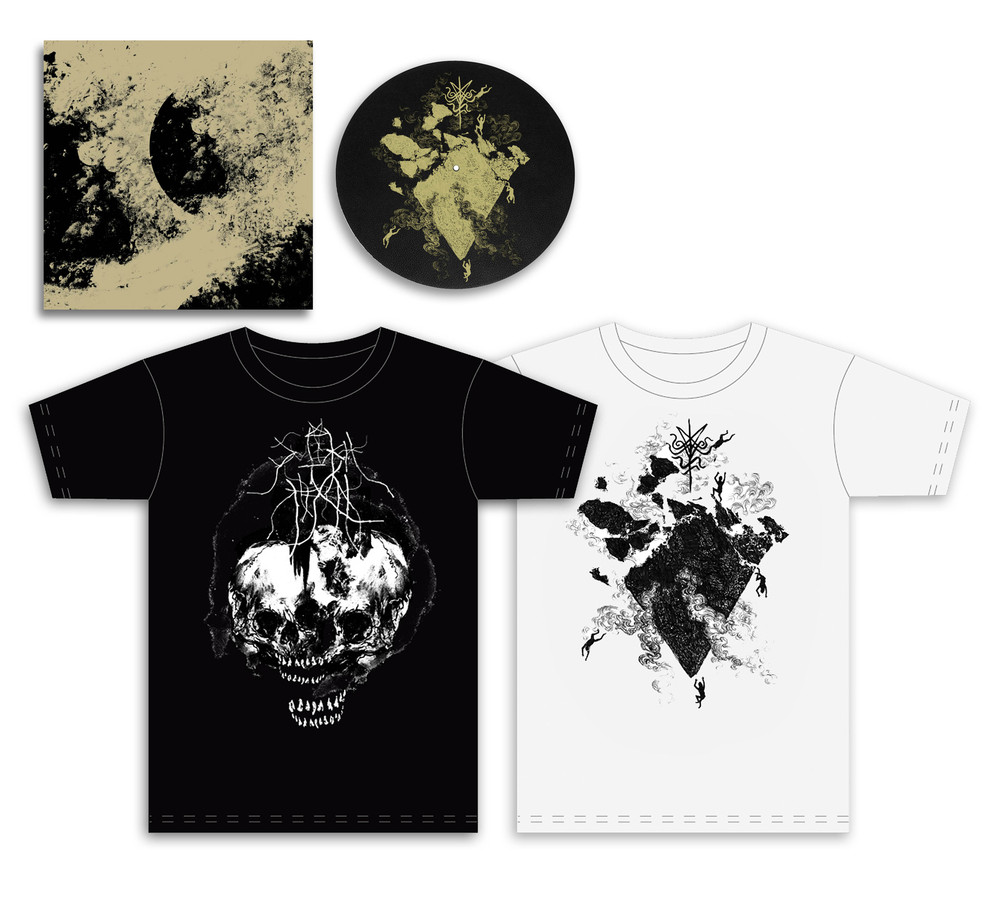 Thanks for supporting.
31 JULY 2013

12 JUNE 2013

After a slew of vinyl-pressing production complications, which were likely caused by the influx of demands for Record Store Day 2013, we are VERY happy to announce that "Become" EP/LP is moving forward through another manufacturer. The jackets have been completed at Stoughton, have been sitting @KOTM, and there are other very exciting announcements to be made shortly regarding this edition. Thanks for supporting.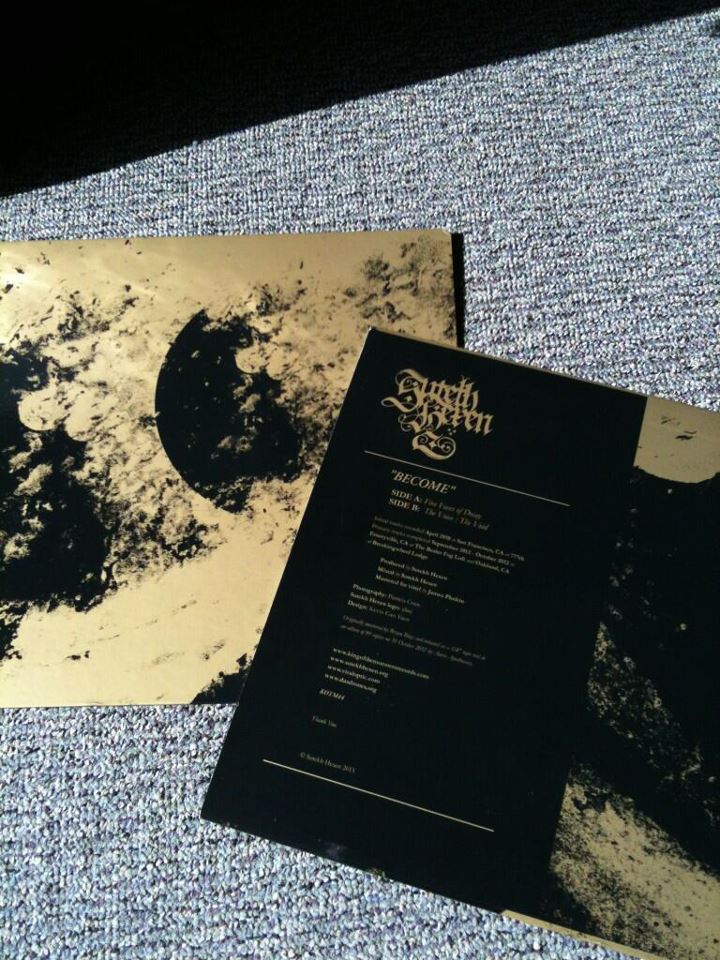 17 MAY 2013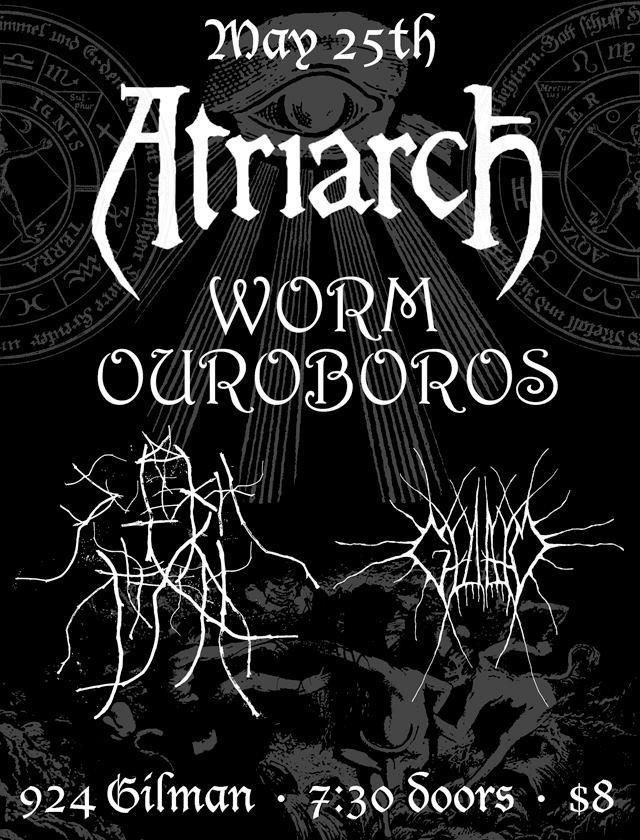 23 APRIL 2013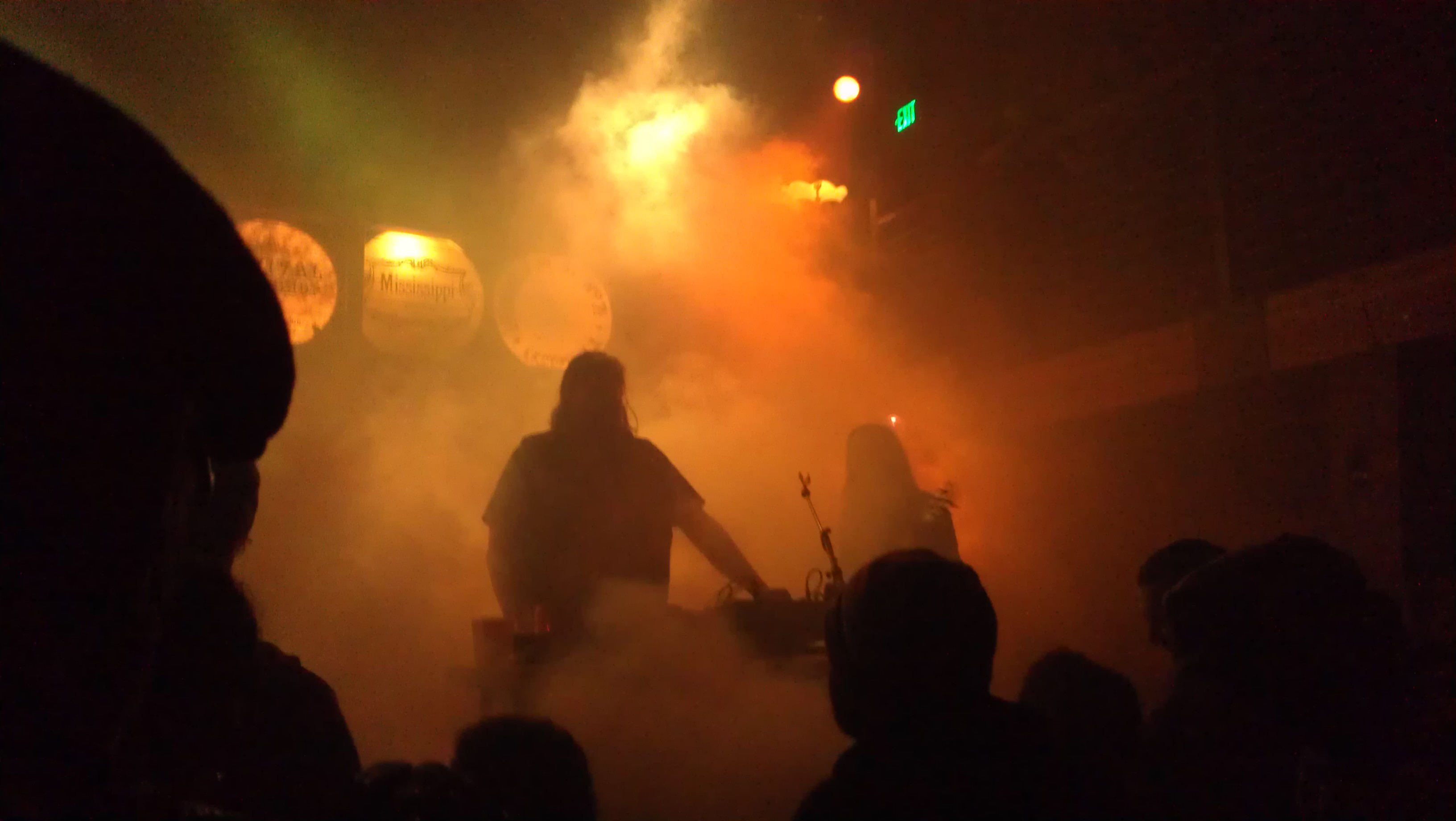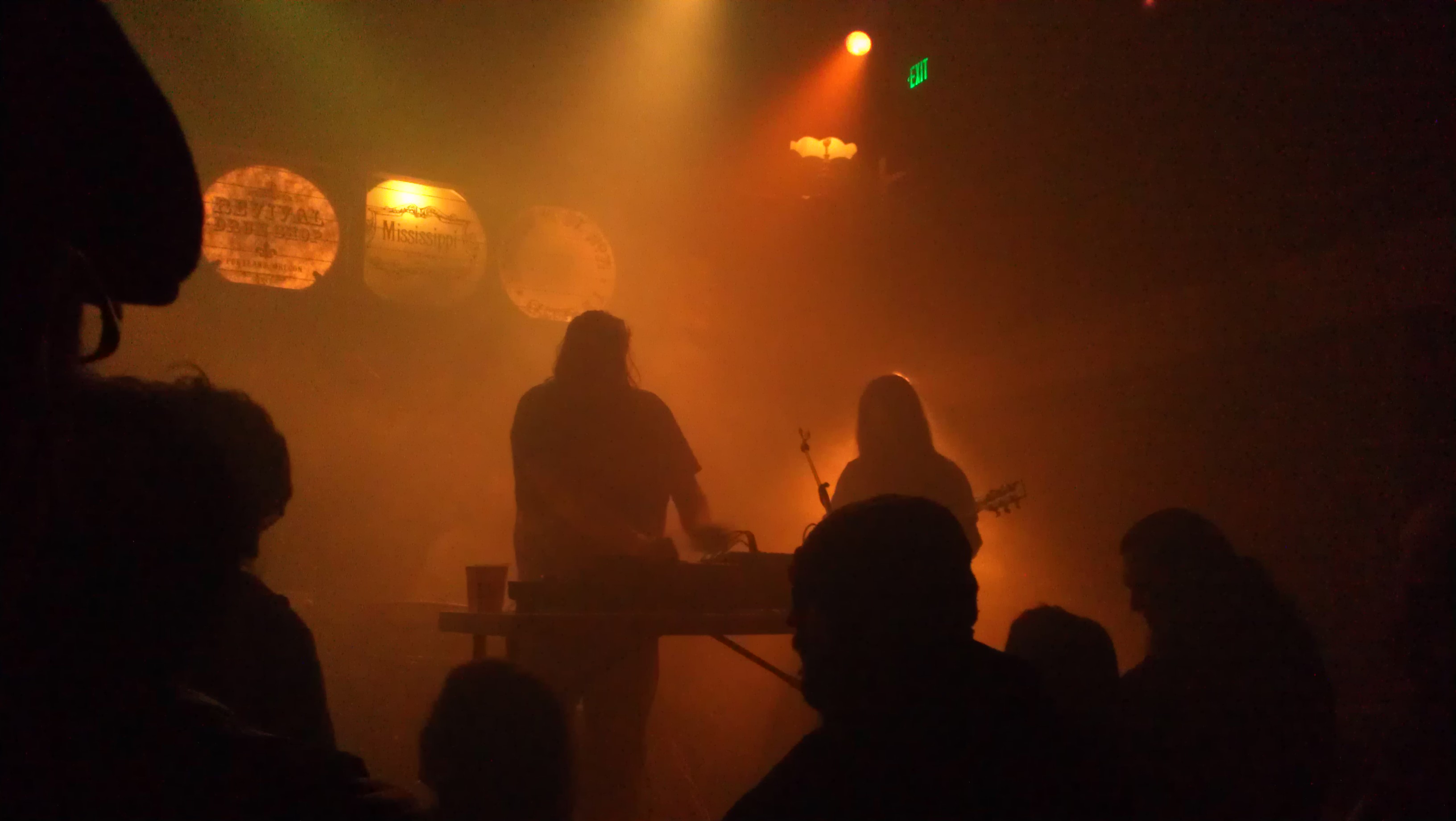 @ Mississippi Studios 14 APRIL // surreal captures by Jessica Hardwicke.
18 APRIL 2013
PLAGUE AGENTS OF THE BLACK HORIZONS, SUTEKH HEXEN and BLPSHM
We have all returned home safely and will be seeing some of you soon. Graitutude to everyone who came out to support in the stormy NW conditions and for extending hospitality in Arcata, Seattle, and Portland. Many thanks to James Livingston of Black Horizons for holding it down each night. Respect to Demian Johnston // Blsphm for joining us on this brief trip and many thanks to the mighty Agalloch, for inviting us to play with them on Sunday night; a memorable event for ages!!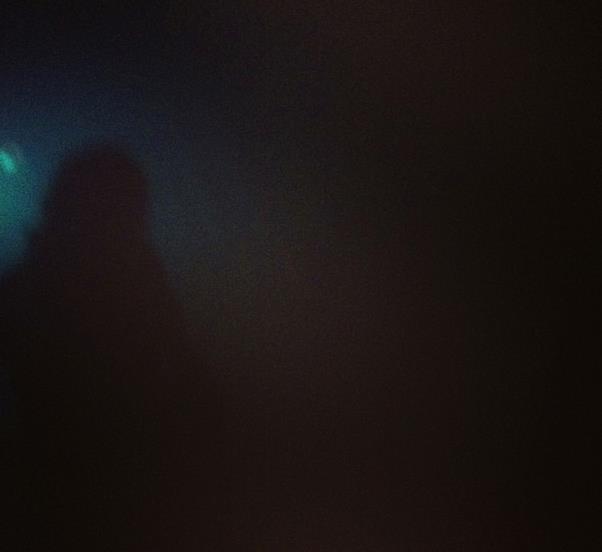 Capture courtesy of Demian Johnston @Black Lodge
18 APRIL 2013
FALSE LIGHT
The official statement from the source:
It has come to our attention through colleagues that former label, WANDS in Bakersfield, CA, have recently reissued SUTEKH HEXEN's "Luciform" LP for Record Store Day without our authorization. We have heard various accounts that "he has had a horrible reputation for doing this."
Observations of odd pressing numbers in the past, exposed intentions to capitalize through Ebay and Discogs under various accounts. Again: this pressing was not approved by any participating members of the current band, nor was anybody contacted in any way before this LP was sent into production, shipped to distributors and retailers.
The end result of individuals greed and deception, shines the brightest light on people who need to fact-check information before they choose to damage their reputations further. With public, personal attacks, an already negative track-record of missing merch shipments, and poor record-label etiquette, it was a conscious effort to sever ties very early on.
We are not concerned with the ramblings, because they continually perpetuate the immature and negative qualities of a small world. The supporters and people that we work with understand the amount of time and hard work that we dedicate to making things happen.
In closing: the band has been working on a proper mix and mastering treatment, with superior presentation for a proper release of LUCIFORM in the distant future.
Thank you for reading.
4 APRIL 2013
NW PLAGUE 2013 BURIAL SHROUDS
The following designs will be available on tour. Many thanks to Shirts & Destroy for the excellent work and Brent @Magic Bullet for coordinating this. Original illustrations by Brian VDP (NL), Steve Wilson (USA), and Si Clarke (UK). Select designs will be available shortly through the Magic Bullet shop on Shirts & Destroys online shop, along with the 'Behind the Throne' repress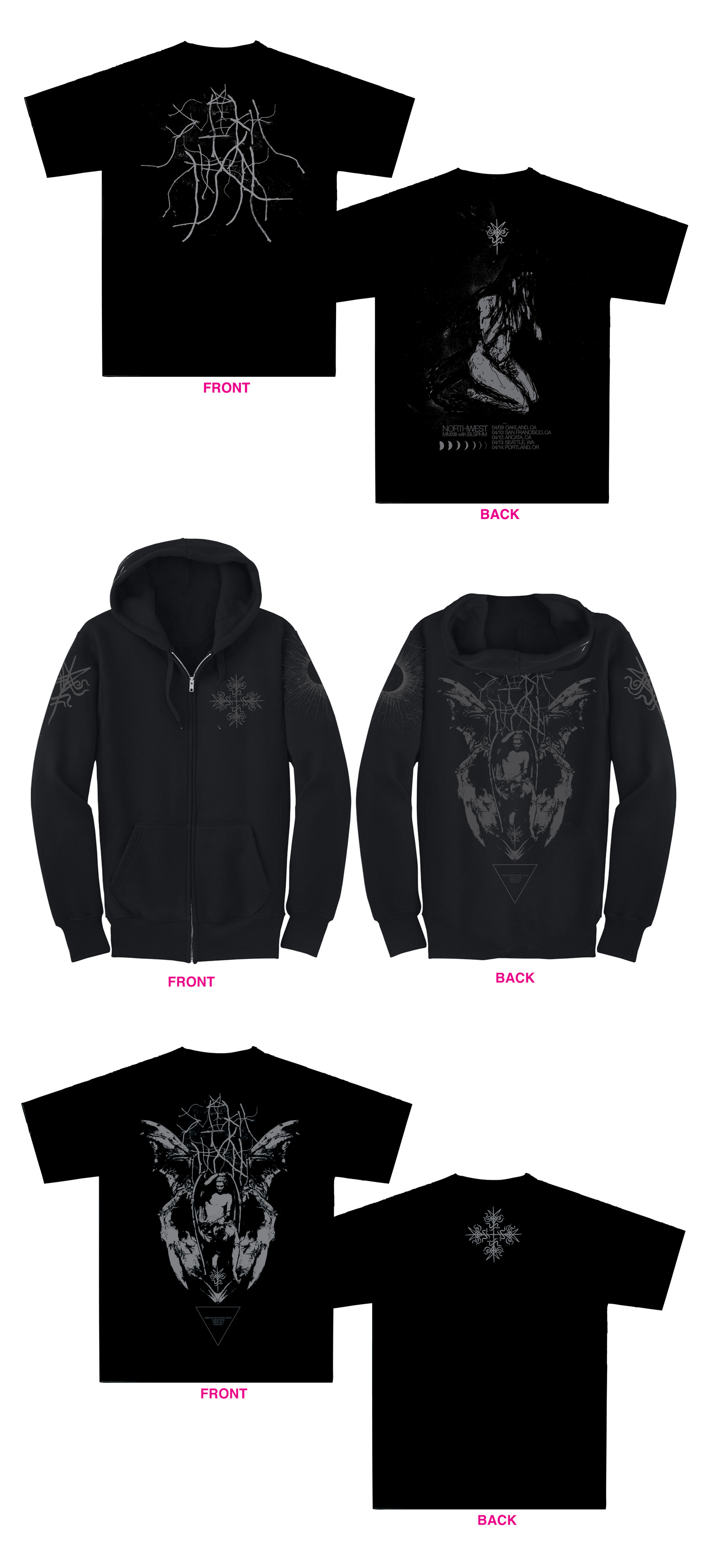 We will also have 24x36" prints folded/sealed in anti-static pouches, illustrated by Demian Johnston and designed by Kevin Gan Yuen, 'Behind the Throne' LP repress (3 colorways --one a band exclusive), 'Breed in Me the Darkness...'' 2xLP, 'Larvae' CS, 'Empyraisch' CS, and a brand new 'Empyraisch' CD + 3"CD (new 18m long track exclusive to this release) via Jim Kaisers excellent Petit Mal imprint, and badge tubes.
Thank you
25 MARCH 2013
BECOME
"SUTEKH HEXEN "Become" 12" EP. Originally released on 1/4" tape reel by Auris Apothecary, "Become" centers on vortex, repetition, and inducing trance-like states. This release serves to bridge the gap between "Behind the Throne" LP (2012) and "Monument of Decay" EP (3rd quarter 2013). This release has been remastered for vinyl by James Plotkin and will be presented in HEAVY Stoughton tip-on jackets, featuring lavish metallic gold and black offset printing, and 2 vinyl colorways. Adorned with brand new artwork and layout by Kevin Gan Yuen with source photography by Patricia Cram."
Available soon from KOTM (HERE)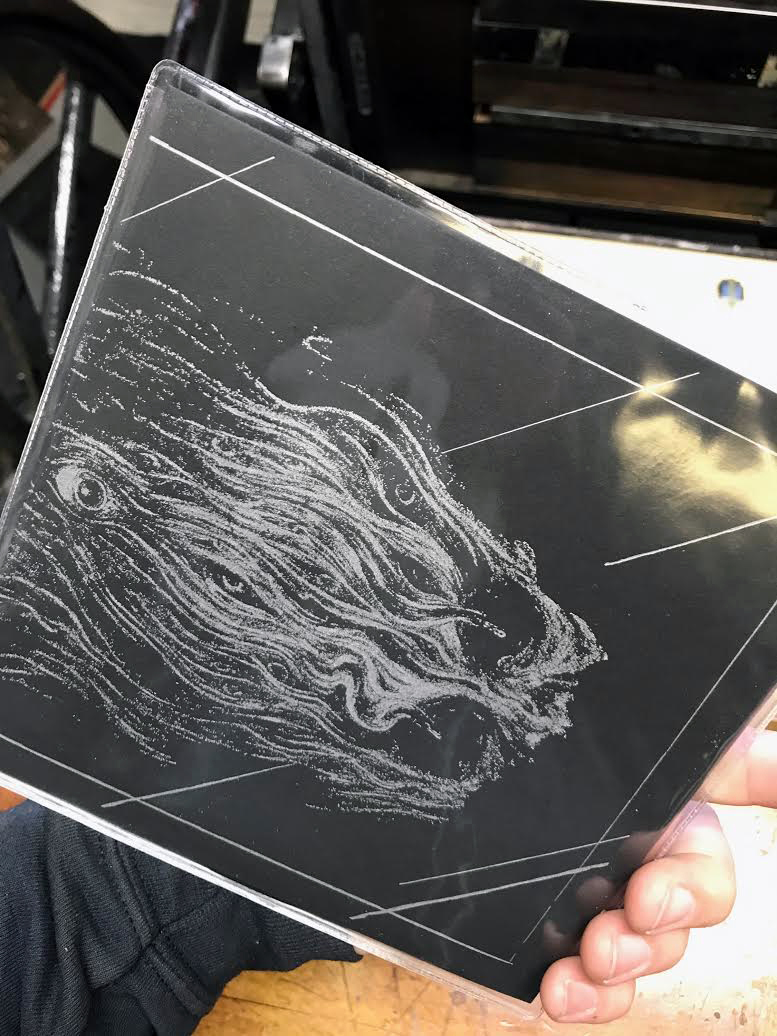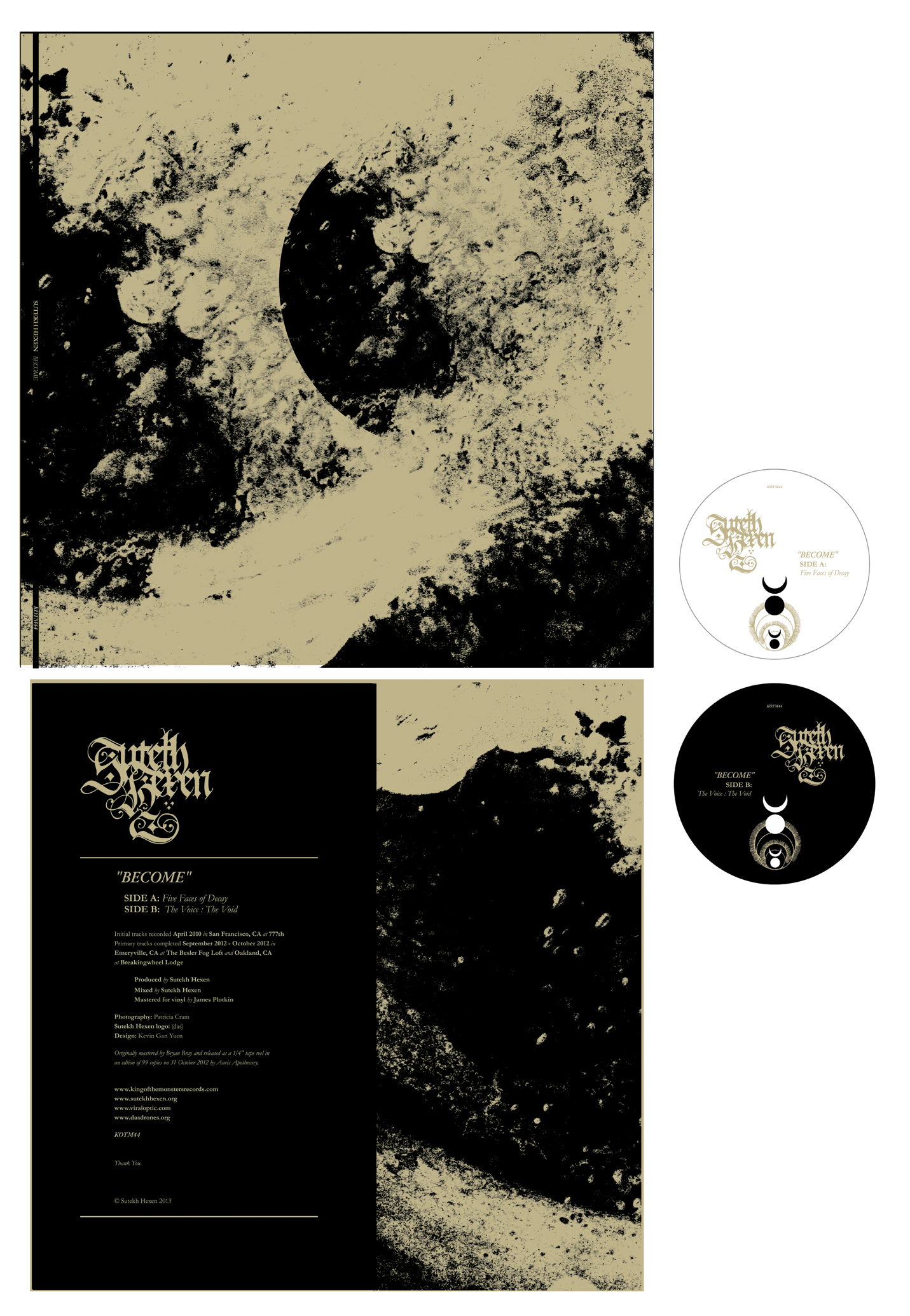 14 MARCH 2013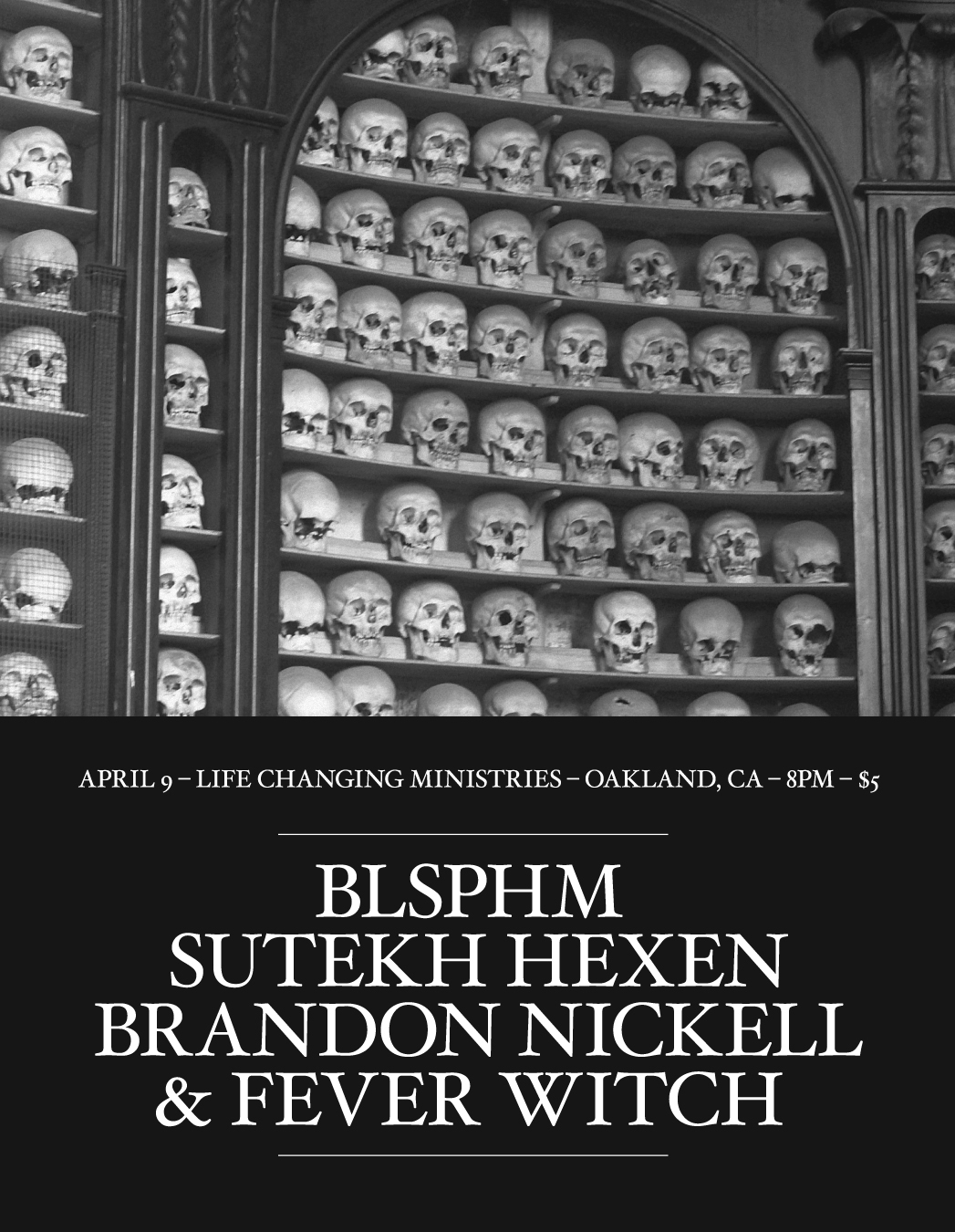 04 MARCH 2013
BIMTD:2xLP NOW SHIPPING
From Pesanta Urfolk:
"This exciting release features two new songs by Sutekh Hexen and remixes of those songs by the prolific Andrew Liles.
We will present this double LP in a gatefold with spot varnishing. The B and C sides feature a 7inch cut onto a 12inch lacquer with etched outer edges.
Standard Edition LP limited to 393 on 200gm Black Vinyl. Limited Edition LP limited to 93 on 200gm Royal Haze Vinyl.Pesanta Urfolk 025
Also available: (MERZBILD: cassette edition) (AURORA BOREALIS: deluxe CD edition)".
Purchase via Pesanta Urfolk (HERE)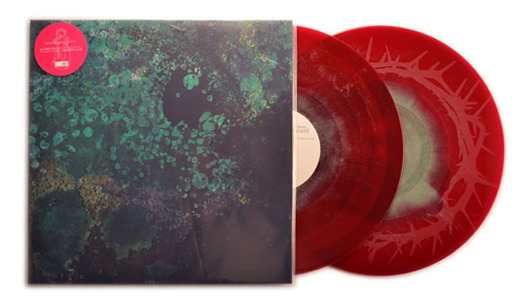 27 FEBRUARY 2013
NORTWEST PLAGUE with BLSPHM
There will be a handful of shows in April with Seattle's BLSPHM, based around our support date for AGALLOCH. Please view the SHOWS section for more info.
23 FEBRUARY 2013
"S/T" sessions are in-progress..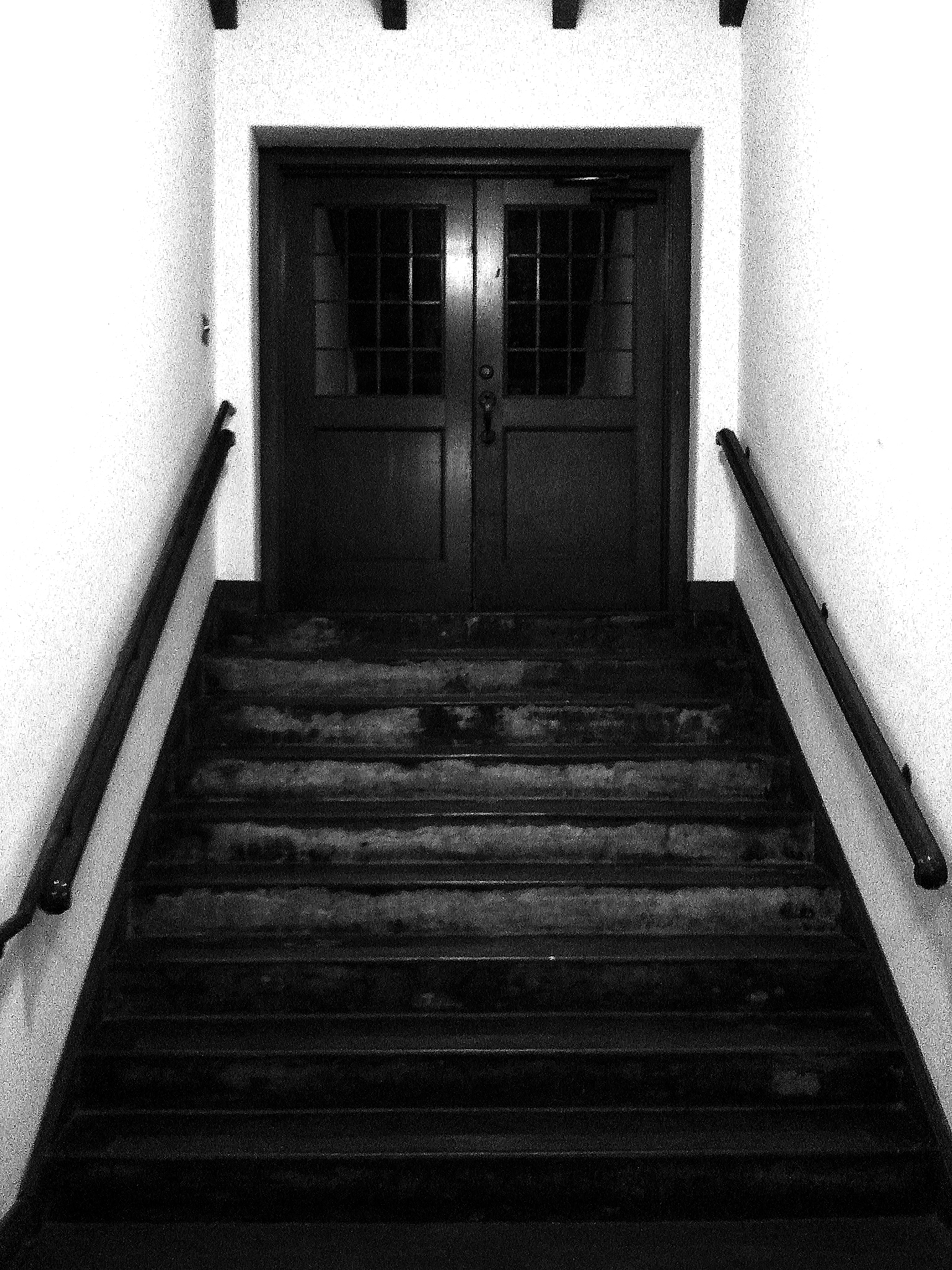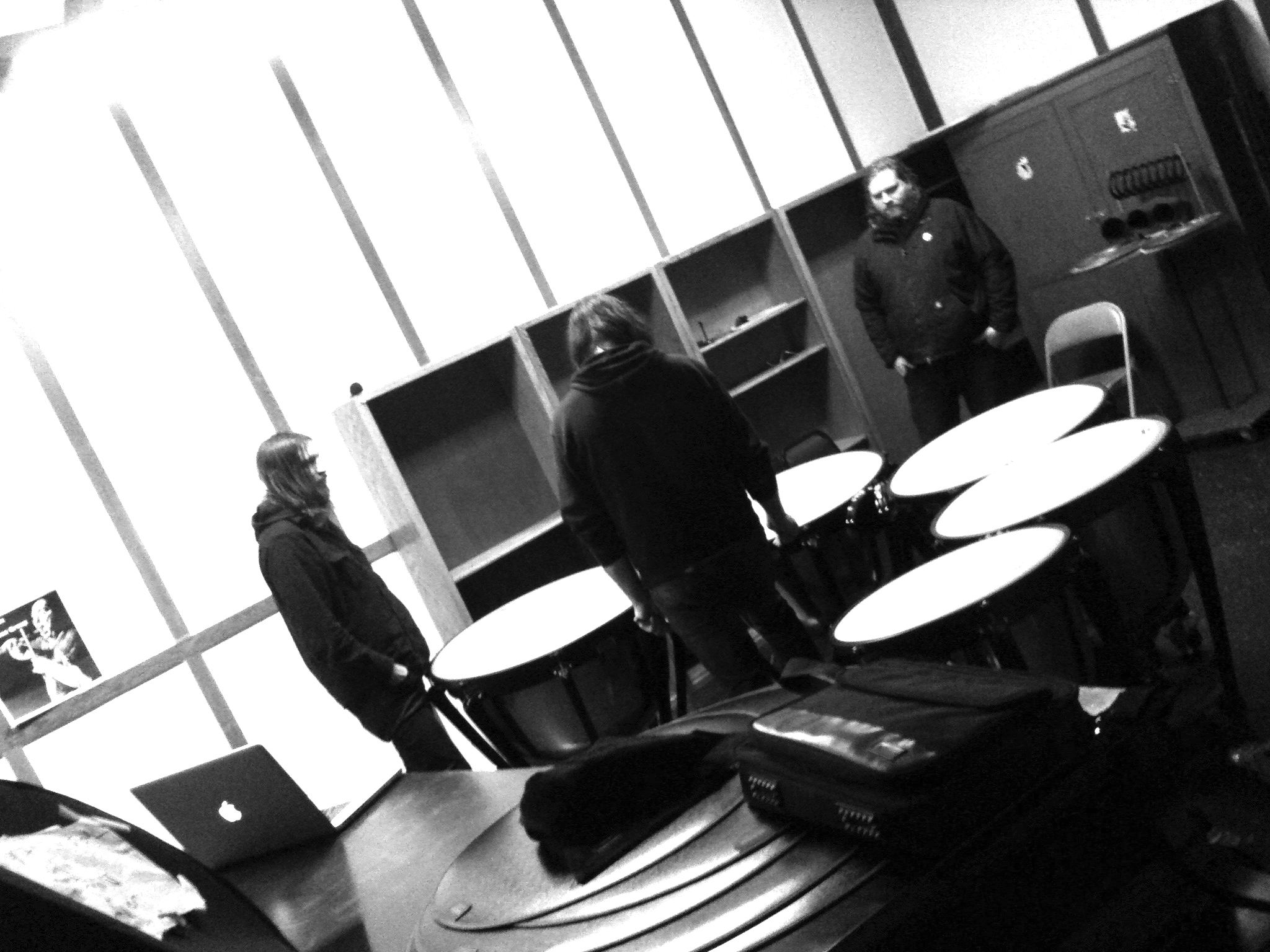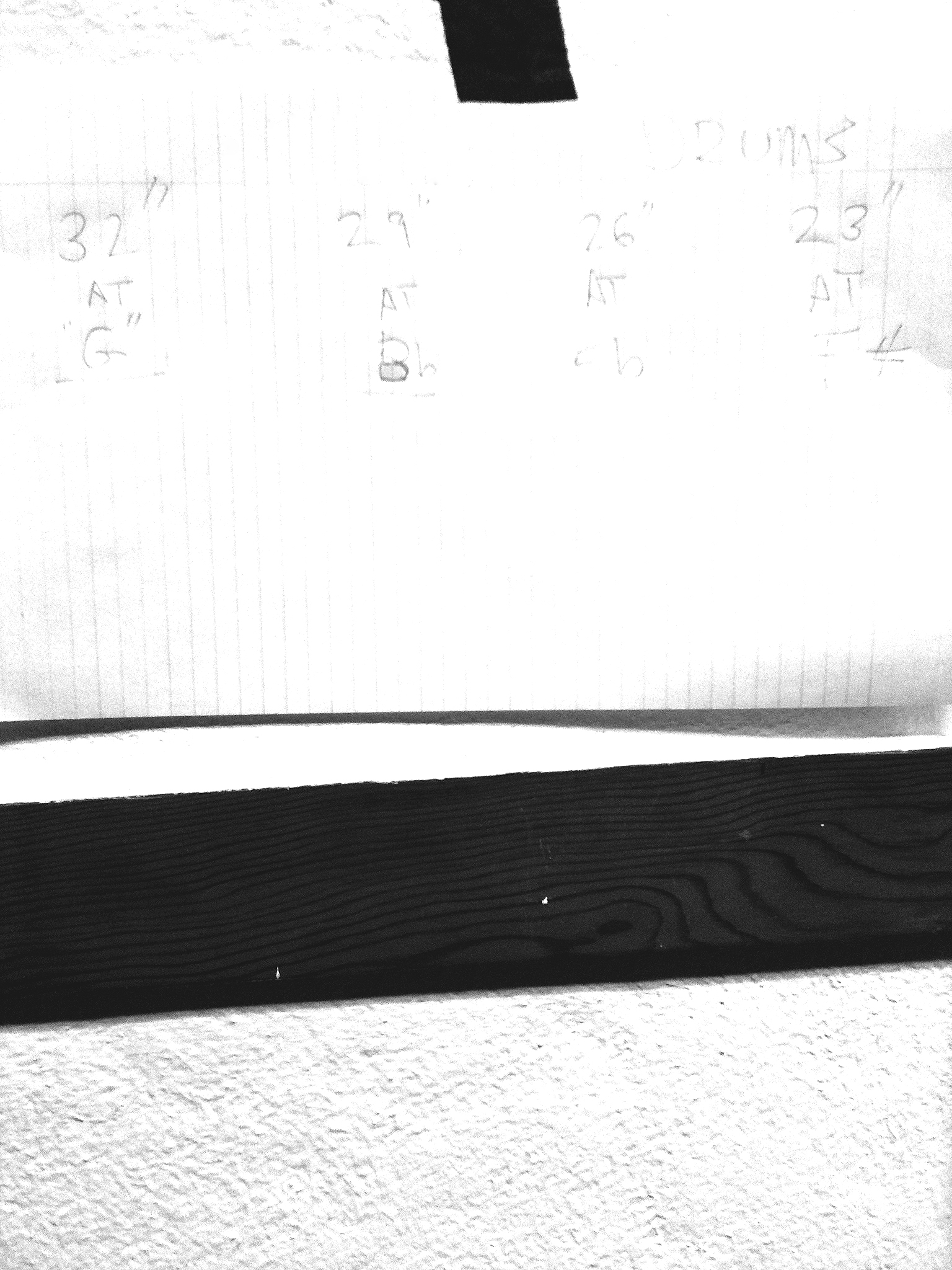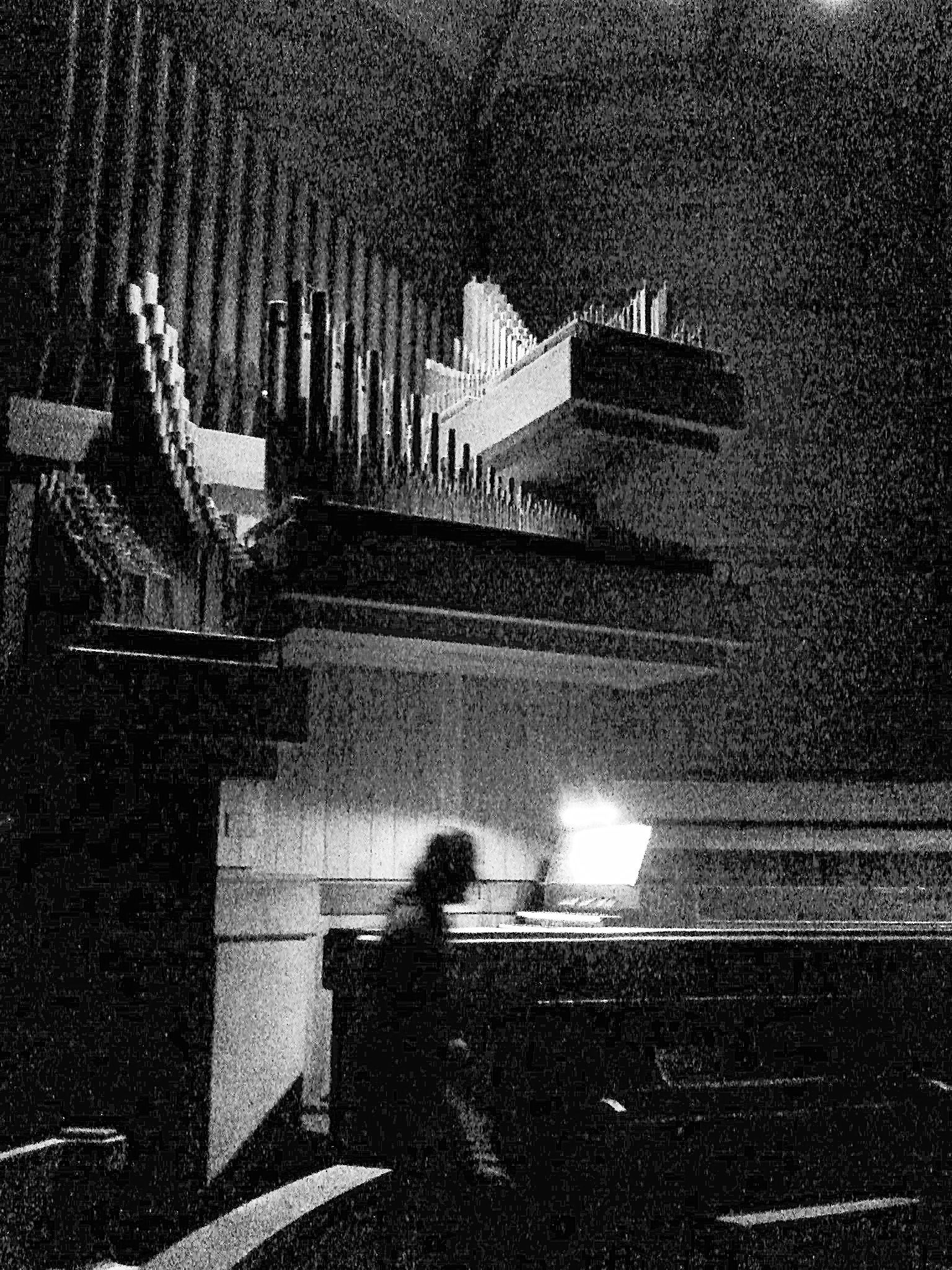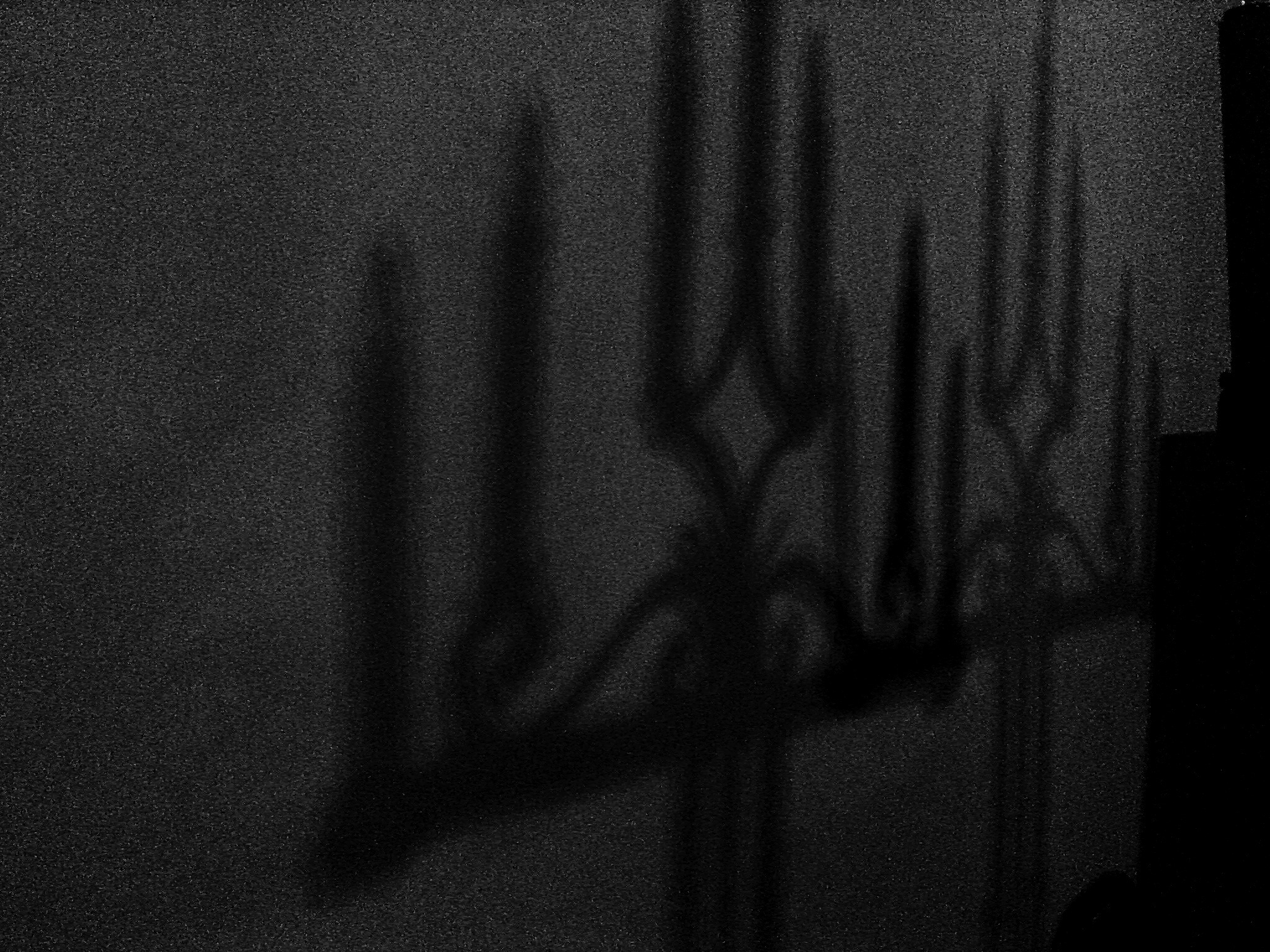 19 FEBRUARY 2013
Now available: "Breed in Me the Darkness.." deluxe CD + limited tshirt bundles
Now available for purchase. Two t-shirts designs, featuring elements of the stunning album art by Kevin Gan Yuen (viraloptic.com), commemorating this very special release. The garbs are limited to 13 and 33 in a one-time printings at Aurora Borealis (London). The deluxe CD edition: limited to 500 stickered-copies come packaged in lavish Lansing style, full-color mini-gatefold, utilizing masterful use of spot UV printing (clear ink). You can pre-order the CD itself or the CD/t-shirt bundle HERE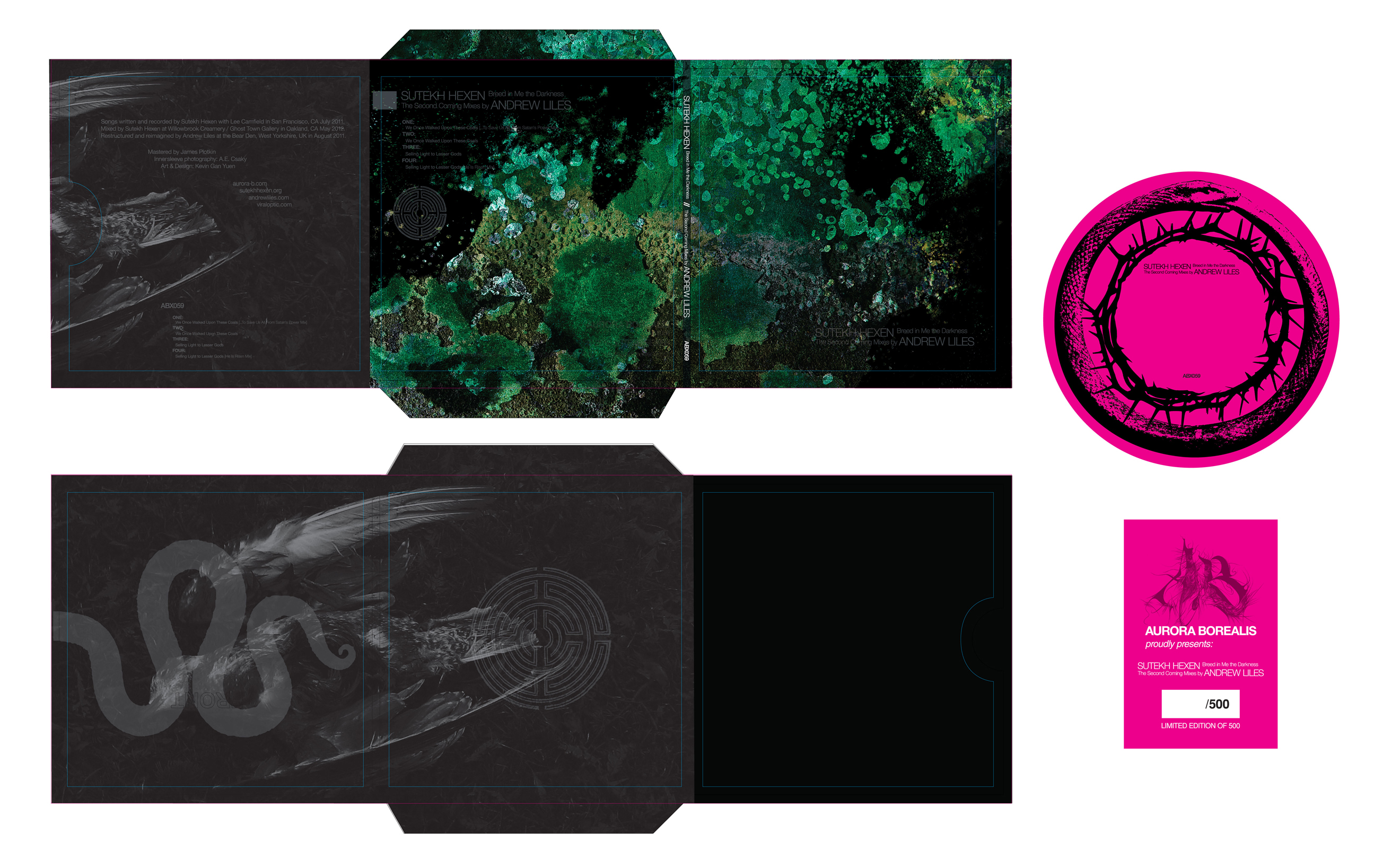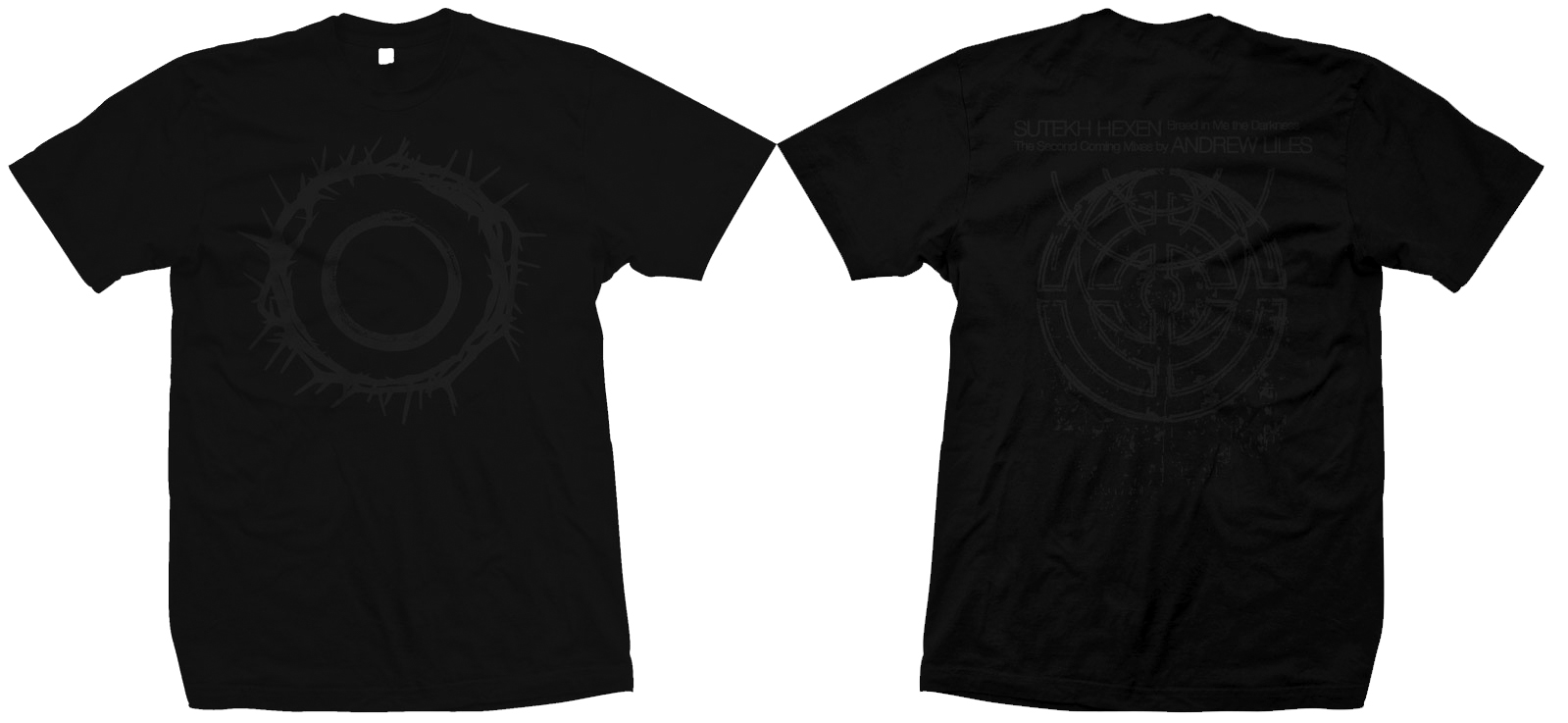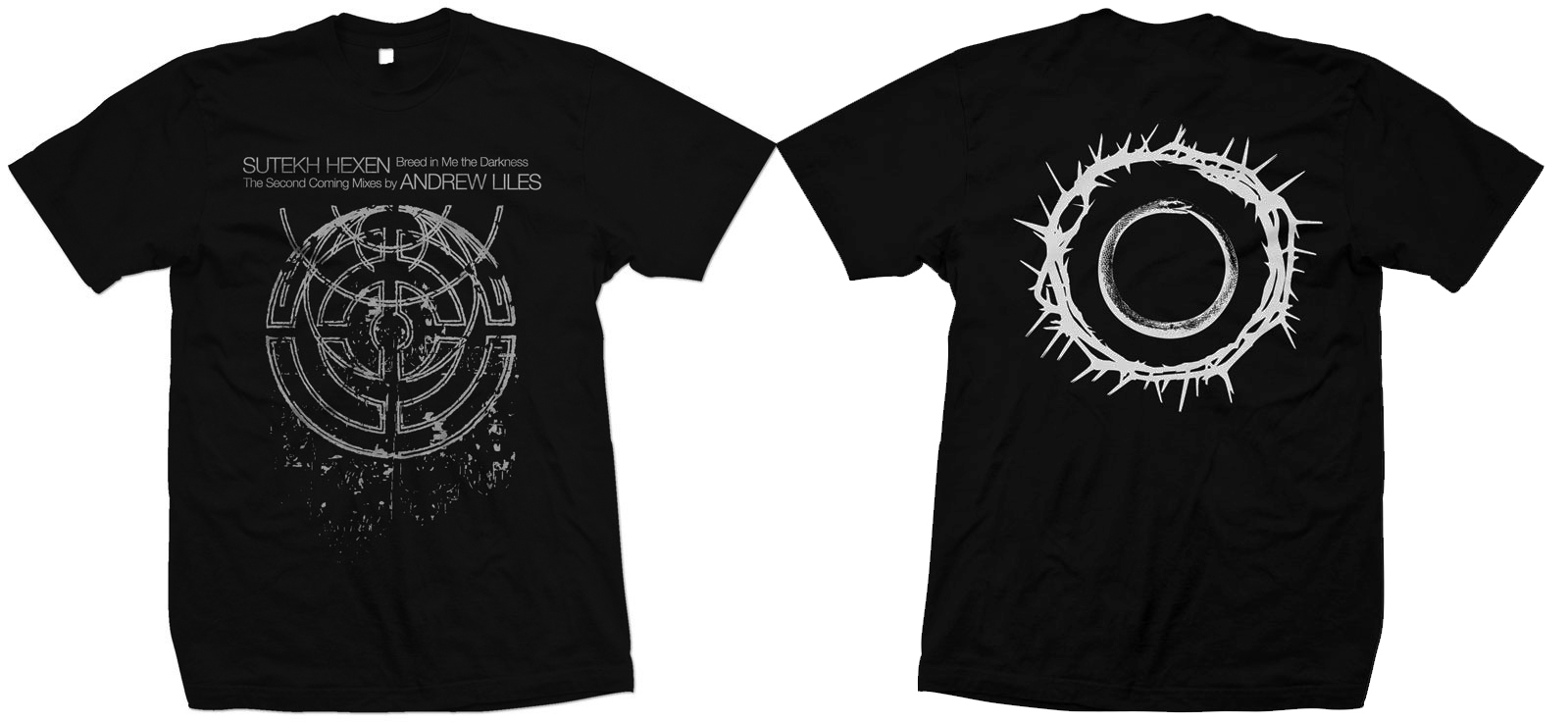 from Aurora Borealis:
"Deluxe CD edition and shirt packages available to preorder NOW. Shipping from March 11th 2013.
'Breed In Me The Darkness' stands as the aural/visual apex to an era for SUTEKH HEXEN. The two central tracks, as dense and intricate as any of the band's previous output, were turned over to ANDREW LILES to complete the vision of what these recordings meant. The incredible re-visioning of Liles takes the release to uncharted and undreamed of dimensions. Twinned with the photography of A.E. Csaky, with design by Kevin Gan Yuen (guitars/electronics), 'Breed In Me The Darkness' is one of the most astonishing and powerful ever releases on Aurora Borealis. SUTEKH HEXEN hail from San Francisco, USA, and have been demolishing musical boundaries in extreme music, unlearning the traditions of black metal, since 2010. They have previous releases on Handmade Birds, Magic Bullet and Holy Terror. ANDREW LILES is a sonic genius and a hugely prolific artist with numerous solo releases as well as works with The Hafler Trio, Faust, Nurse with Wound, and Current 93 among other. He is based in the UK.
Catalogue number: ABX059
Releases 11 March 2013"
Also, it should be addressed that there was a slight issue with the packaging/presentation of the 2xLP edition from Pesanta Urfolk, causing delays in shipping. The good news is the issue was immediately brought to the attention of the pressing-plant, and has been corrected as of last week. These are due to ship before the end of this month. Here was the official statement from Adam @Pesanta Urfolk:
"Breed in Me the Darkness has arrived at Pesanta HQ, we're waiting on one more element until they can ship. Soon!"
Thanks for your patience.
21 JANUARY 2013
Now available from Pesanta Urfolk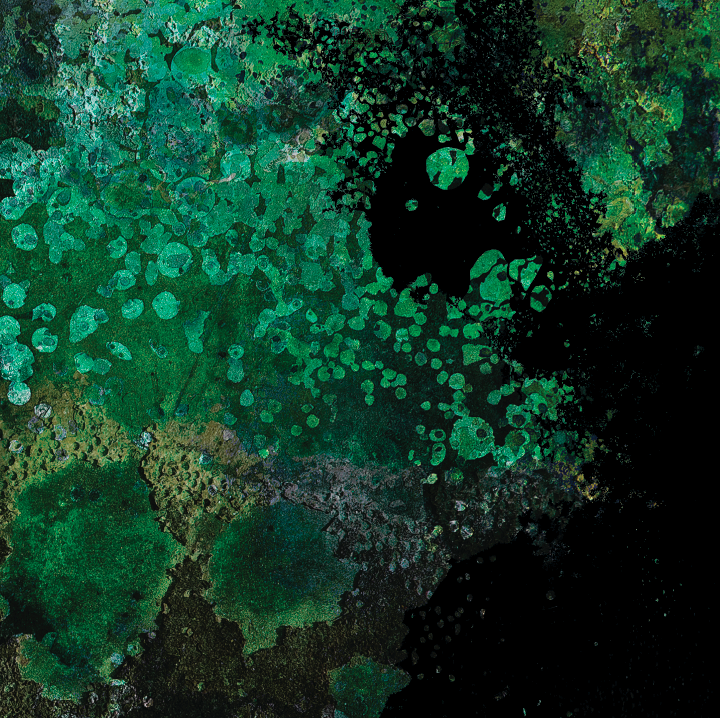 "Breed in Me the Darkness has arrived at Pesanta HQ, we're waiting on one more element until they can ship. Soon!
This exciting release features two new songs by Sutekh Hexen and remixes of those songs by the prolific Andrew Liles.
We will present this double LP in a gatefold with spot varnishing.
The B and C sides feature a 7" cut onto a 12" lacquer with visuals impressions on the outer edges.
Standard Edition LP limited to 393 on 200gm Black Vinyl.
Limited Edition LP limited to 93 on 200gm Semitransparent Vinyl.
Pesanta Urfolk 025"
(PESANTA URFOLK: 2xLP edition)
(forthcoming AURORA BOREALIS: deluxe CD edition)
(MERZBILD: cassette edition)

It is with great honor and privilege for Sutekh Hexen to announce a very special EP, featuring four new tracks. Two original tracks by the band and the source-material of said tracks, remixed by multi-instrumentalist Andrew Liles (UK). With an extensive catalog of solo-works and as a key-contributor to such sonic luminaries as Nurse With Wound and Current 93, we knew that we were in good hands.
We could not be happier with the final results: absolutely stunning compositions, navigating multi-faceted territories, based on the eternal themes of darkness and the light, to be experienced in three distinctive packaging-presentations: All LP/CD/CS editions feature the haunting photography of photographer A.E. Csaky (Vancouver, BC), and the design of Kevin Gan Yuen.
Thanks for reading.
3 JANUARY 2013
Now available via Merzbild.org
MT15: Sutekh Hexen "Breed in Me the Darkness: the Second Coming Mixes by Andrew Liles" [C46]
Release Date: 12.2012
"Sutekh Hexen is the recording name for San Franciscan deconstructionist project that features, at the time being, sound artists Andrew C. Way and Kevin Gan Yuen at its core. Conceptually, the project has a visceral fear unique to itself, depriving listeners of the gaze of their subjects through an economy of violence. The recordings of Sutekh Hexen are at once an intolerable disturbance and an existential haunting afflicting the mind, body and spirit. Two of such recordings emerge on the A- and B-Side of "Breed in Me the Darkness: The Second Coming Mixes by Andrew Liles" [C46].
Remixed by Nurse With Wound alum Andrew Liles, "Breed in Me the Darkness" acts as a glowing example of postmodernist art in an age of technological change. Liles, whose oeuvre includes a set of imaginative remixes of Current 93 material, departs from aesthetic trends in contemporary black metal to reprocess the Sutekh platform presented in this album. Time and again, Liles violates representational structures rendering the Sutekh Hexen recordings unrecognizable. The beauty in this, then, is the cognitive dissonance that confronts its experiencing subjects. When a chance meeting of Sutekh Hexen with Andrew Liles takes place, randomly processed electronic signals come for your soul." - Cameron Shafii, Merzbild"
Forthcoming 2xLP/Deluxe CD editions on Pesanta Urfolk and Aurora Borealis.
Thanks for supporting!
5 DECEMBER 2012
SutekhHexen.org now online
Welcome. In a climate where various social-platforms exist to weld the sharpest double-edged swords, we have decided to update inquiries with our own words, without convolution. This website serves as the junction for all SUTEKH HEXEN connected information. Thank You.